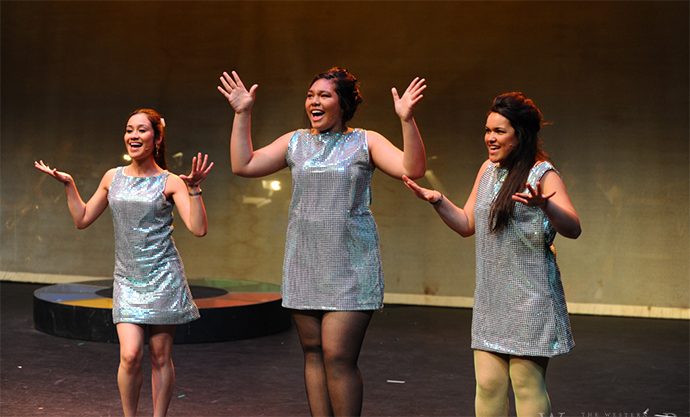 After its first sell out season, the cast of Penrith Musical Comedy Company's 'Hairspray' have put their dancing shoes back on for a second season, bringing a whole new meaning to the term 'encore'. Like a fine wine, this already amazing show has become even more fantastic in time.
"Most of the original cast is back and 'Hairspray' is bigger, blonder and better than ever," said Penrith Musical Comedy Company President, Grant Jones.
"We had such amazing feedback from audiences last time around and it's so exciting to bring it back again."
Not only is there singing, dancing, a mum played by a man, forbidden love and a spoilt brat who gets her just deserts, but there's also an important message about equality, loving yourself for who you are and making the most out of life.
'Hairspray' is set in Baltimore, United States in 1962. It follows pleasantly plump teenager, Tracy Turnblad, who dreams of dancing on 'The Corny Collins Show' with heartthrob Link Larkin.
Mr Jones believes seeing characters triumph under adversity is what makes the production so popular.
So put on your dancing shoes and come on down to the Joan Sutherland Performing Arts Centre to see Hairspray version 2.0. The show opens on May 9.
Details: www.jspac.com.au