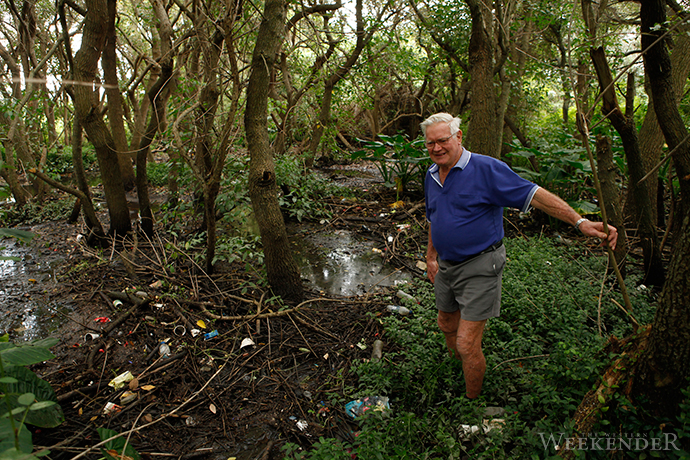 Ladbury Avenue resident Bob Perkins has lived in Penrith for 50 years and has seen his fair share of floods.

But the recent heavy rains have renewed his concerns for Peachtree Creek, which has been obstructed by the thickets of coral trees that are considered a weed and nuisance along NSW waterways.
"Our property backs onto Peachtree Creek and it is the major waterway draining South Penrith to the Nepean River," Mr Perkins said.
"But the creek's waterflow is completely blocked by these coral trees that I swear grow two metres a year.
"A heavy rainfall in South Penrith could see our home flooded because the water has nowhere to go."
A stroll along Peachtree Creek shows just how many of the invasive coral trees have grown in the last three years.
"Up behind the retirement village there is a swamp area that is certainly a breeding ground for mosquito born diseases because the water cannot drain from the area into the creek," Mr Perkins said.
"There's all rubbish caught up in the trees too, proof that the creek is so overgrown it cannot drain properly."
Mr Perkins said the matter has been taken to Penrith Council many times, but the creek continues to deteriorate.
Council has been contacted for comment.