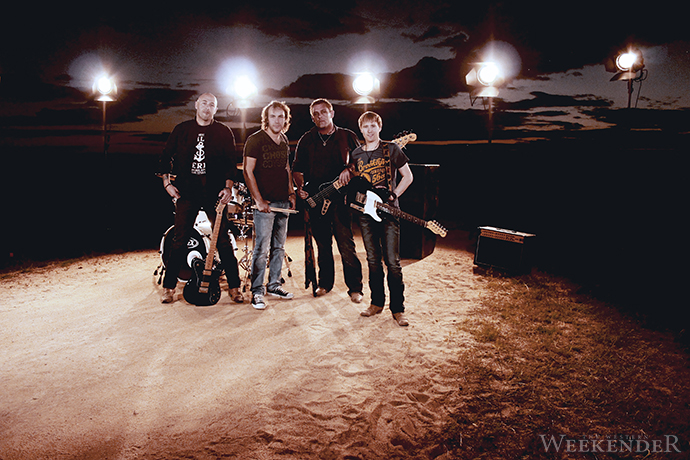 Tasmanian stars The Wolfe Brothers will be joining a line-up of country musicians to perform at Penrith Working Truck Show next month.
The four piece band, who became famous on 'Australia's Got Talent' and had a huge year in 2013 touring alongside veteran country singer Lee Kernaghan, will perform at the Museum of Fire in Penrith on Sunday, April 6.
Their appearance is part of the Penrith Working Truck Show, and other country stars that will attend include duo McAlister Kemp, rising act Kaylens Rain, Buddy Goode, Kaylee Bell, Dan Murphy and Victoria Avenue.
The Wolfe Brothers are made up of siblings Nick and Tom Wolfe, and their best friends guitarist Brodie Rainbird and drummer Casey Kostiuk.
They first began playing music together in their high school years, and formed The Wolfe Brothers after graduating, doing gigs at pubs in Tasmania for six years.
After coming second in the popular reality show 'Australia's Got Talent' in 2012, The Wolfe Brothers' profile was boosted and they released their debut album 'It's On', which featured three Top 10 singles and four Golden Guitar nominations.
"There is only one way to make dreams come true and that is through hard work. This is something all four of us agree on and live by. The good thing is we actually love doing everything that is required to be successful in this business. We are having the time of our lives right now," Tom Wolfe said.
The Wolfe Brothers will perform at the Penrith Working Truck Show on Sunday, April 6 from 8am to 5pm.