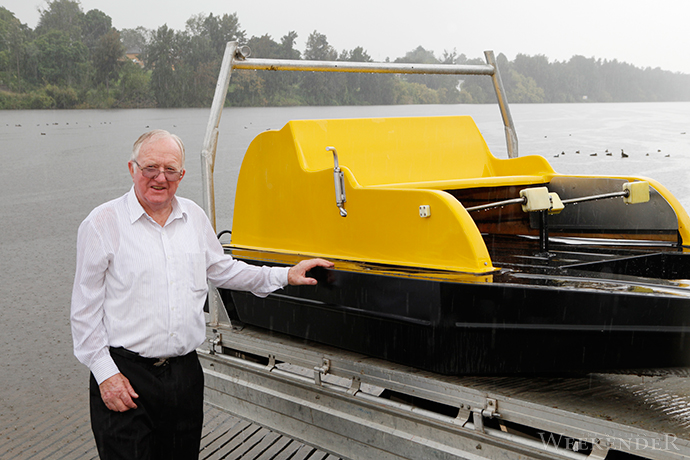 There will be a brand new attraction to explore after Penrith Council gave approval to the Wakeling family to build a new pedal boat attraction and kiosk.
John and Helen Wakeling, former owners of the Nepean Belle paddle boat cruiser, have teamed up with the historic boat's new owners, the Bennett family, to bring an all new attraction to the Nepean River.
The couples are going to operate a hire business for pedal boats at Tench Reserve each day and will also build a small kiosk selling pre-packaged foods such as ice-creams and sausage rolls.
"People drive along the M4 over the Nepean River at 100km/hr or more and pass right by, but we are hoping this little project will encourage people to stop in Penrith," Mr Wakeling said.
"Works will incorporate some little pedal boats for the kids and just a small kiosk selling takeaway food. Just like the Nepean Belle, this will allow people to do a great deal more around the river."
The couples will have a movable pontoon that will be attached to the existing landing at Tench Reserve each day that will provide boarding space for the pedal boats. Members of the public will also be able to moor their vessels to this public boarding barge and access the existing landing through a cruise terminal area.
Cr Kevin Crameri welcomed the proposal and said that it will tie in well with Council's plans to activate the river precinct.
"Council has established a masterplan for the Nepean River, a project of former Mayor Mark Davies, and this will add the area," he said.
Mr Wakeling also has other dreams for the future of the Nepean River.
"These light shows on in the city with the Opera House and the like are very popular and I have been speaking to the new owners of the Belle and we think a light show on the rocks upstream would be delightful at night," he said.