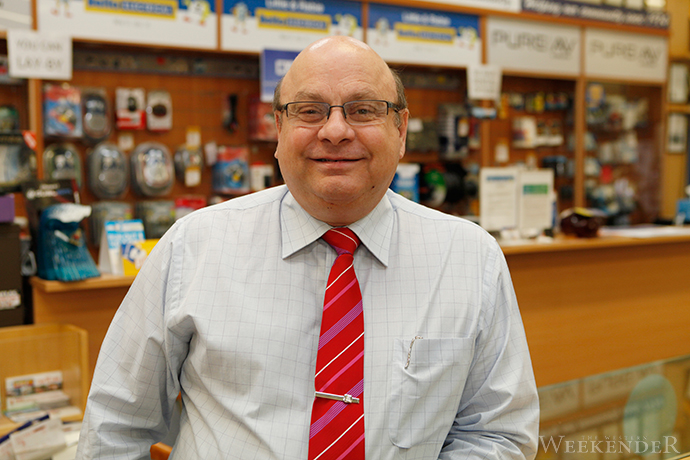 Local business owner George Rabie has been awarded a Medal of the Order of Australia for his service to the Penrith community.

Operating Little and Rabie Betta Electrical since 1974, Mr Rabie is currently a board member of Penrith Business Alliance, Nepean Medical Research Foundation and Nepean Youth Accommodation Services.
"My support of the Nepean Medical Research Foundation started many years ago. For my birthdays I didn't really need presents so I would always donate the money towards the foundation and evenutally I decided to help as a board member," Mr Rabie said.
It was also through his charitable giving that Mr Rabie became involved in Nepean Youth Accommodation Services (NYAS) through their audit and risk management sub-committee.
"I was approached to make a donation and was talking to the staff and realised that I could I could also help them in other ways," he said.
"It has been very exciting as the service has joined with the Blue Mountains and now we service from St Marys to Blaxland."
He was also a board member of the Western Sydney Suicide Prevention and Support Network and Penrith Valley Chamber of Commerce.
Apart from official roles, Mr Rabie said that he enjoys supporting other local charities such as the Penrith Soup Kitchen, Relay for Life, Careflight, The Mamre Homestead Sudanese Refugee Program, and Australian Rotary Health.
"I always enjoyed the Christmas lunch at Penrith Soup Kitchen. It made me very happy to see people enjoying their modest meals that we prepared for them and the difference it makes," he said.
Mr Rabie said he feels humbled receiving such a prestigious honour.
"It makes me teary to know that my work in the community has been recognised, I am very grateful and humbled," he said.
"My wife has shown me much support, as has my whole family. I ask the Lord that I may have the strength to keep helping in the community for many more years to come."