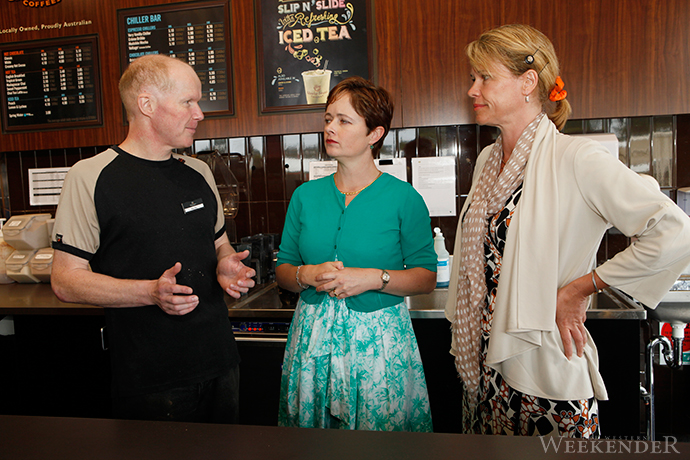 Minister for Small Business, Katrina Hodgkinson and Mulgoa MP, Tanya Davies, have launched a new resource to help local small businesses.

Meeting with businesses in St Clair shopping centre on Wednesday, Ms Hodgkinson said that the State Government has developed a new resource called 'Design Thinking for Small Business' to help with creative aspects of running a business.
"Small Biz Connect has developed a new design thinking resource, tailored for small businesses, to help companies better identify innovative or creative, design-led solutions and opportunities for business growth," she said.
"It is a fantastic tool for any small business owner or manager looking for smart and useful ways to review and assess their business practices and processes."
Available to use through the website, www.smallbusiness.nsw.gov.au, the online tool can help business owners review their strategic plans, better understand their customer base, help with brand development and product design, build skills and encourage innovation.
"In an increasingly competitive market place, the use of design to create better products and processes can add a significant boost to the bottom line and set small businesses apart from competitors in terms of product, service and brand," Ms Hodgkinson said.
Ms Davies agreed and urged businesses in her electorate to try out the new online resource for themselves.
"Small businesses in the Mulgoa electorate can access Design Thinking for Small Business through their local Small Biz Connect adviser," she said.
The resource was recommended by the NSW Creative Industries Action Plan.