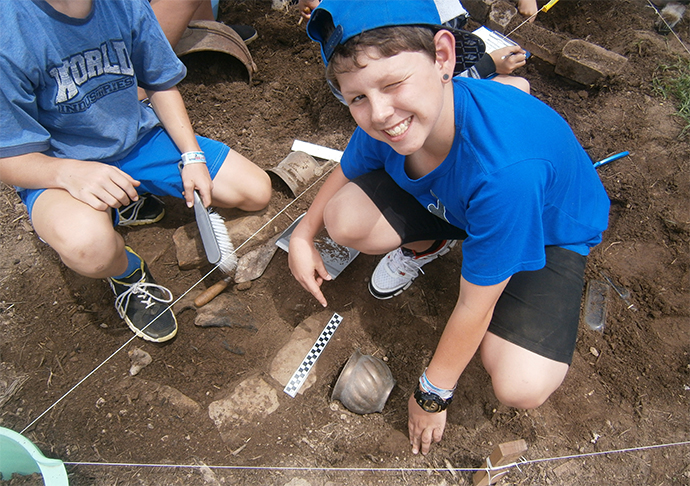 Local kids are invited to get their hands dirty at Mamre Homestead this year as they learn the ins and outs of archaeology.

Throughout 2014, high school students have the opportunity to take part in the Mamre Archaeology Project, a hands-on educational program involving the practical study of archaeology through a simulated excavation.
"This program involves classroom activities combined with a historical tour of Mamre Homestead, as well as participation in an actual excavation of objects that could teach students about how life would have been during the time of Samuel Marsden," said Project Coordinator, Eleni Argy.
"This is a fantastic opportunity for young people in our community to learn about their local heritage in a dynamic and interesting way."
Students are introduced to analytical thinking and scientific methodology, as they learn through interactive games and activities. The program is available for local students both during and between terms in 2014, with the next program taking place on Tuesday, January 21.
For more information, contact Eleni Argy via [email protected]