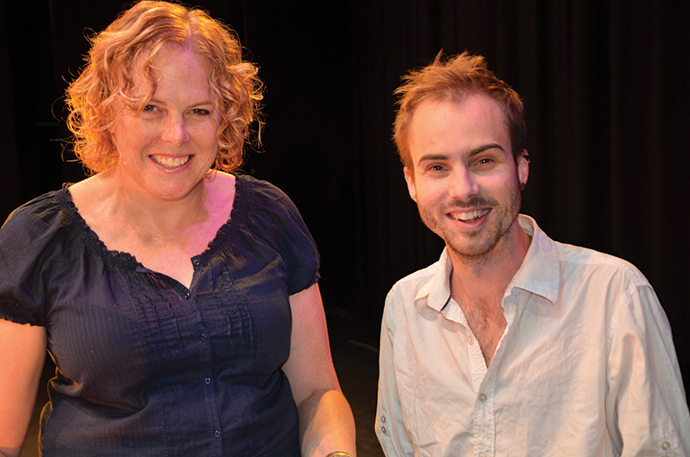 Budding artists in Penrith will have the chance to hone their creative skills with a new residency program at the Joan Sutherland Performing Arts Centre.

The artist residency initiative, called Q LAB, will give independent artists and companies the opportunity to develop new contemporary work with the help of industry professionals.
Locals will benefit from the program, which is open to mid-career and emerging artists who live in, work at or have some other connection with western Sydney or the Blue Mountains.
A range of creative types are welcome to apply, with the program suitable for artists and companies in theatre, music and dance as well as those who work in cross disciplinary practice.
The residency is designed to create pathways for new work to be developed locally and then potentially produced by the Q and presented at The Joan.
In 2014 there will be four creative development residencies available and successful applicants will be given a two to four week residency in the Joan's Mullins Studio, reaping the benefits of technical support, access to dramaturgical and production advice, access to lighting and AV equipment.
The residency will finish off with the artist producing a public work in progress presentation, and holding a master class for students at studio Q.
The Joan's Director of Performing Arts, Katrina Douglas, said that Q LAB is a brilliant initiative for artists, who will grow artistically.
"Q LAB is a terrific opportunity to work in a professionally supported environment within a framework of development, artistic exploration and critical showing. The work created and supported through Q LAB will be considered for inclusion in future Q Production seasons at The Joan," Ms Douglas said.
Applications for Q LAB residencies are due by close of business on Friday, January 17, 2014 and should be sent to [email protected] Successful residencies will be announced early February 2014.
For more information or application and selection criteria, contact Katrina Douglas on (02) 4723 7610.