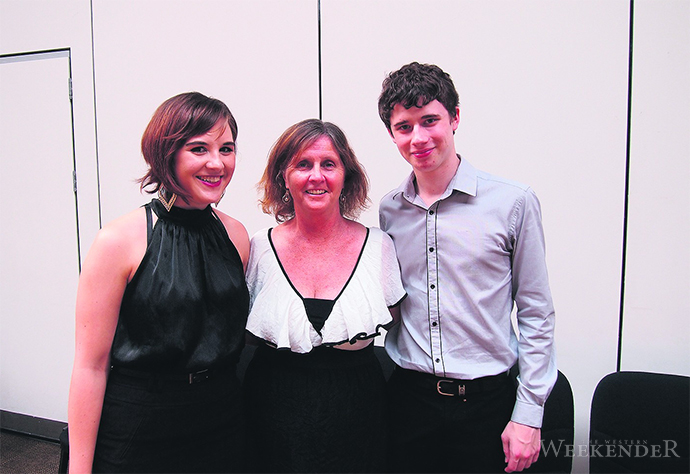 Penrith has once again shown its academic talents, with four local students topping subjects in the Higher School Certificate examinations.

On Tuesday, students who came first in a subject received a special award from the NSW Education Minister, Adrian Piccoli, and on Wednesday morning, the full set of results were released.
Penrith High School had two students take out the top honours.
School captain, Grace White came first in Studies of Religion I, and Jayden O'Brien was the top student in Business Studies.
"I did a fair amount of study, three hours at night for my subjects, six nights a week. It was difficult to keep the momentum going but so long as I stayed on top of my revision, it was fine," explained Jayden.
"Business Studies was a very relevant course and I found it enjoyable."
He is hoping to be accepted into university to study a combined Science Arts Degree and broaden his knowledge before deciding on a specific career.
Penrith Anglican College student, Morgan Gray, was first in Food Technology.
"I started Food Technology in Year 9 and continued through with it because I enjoyed it," she said.
"We learnt about the Australian food industry, manufacturing, and of course had practical cooking lessons too."
Her favourite dish to make throughout the year was macaroons.
"I am hoping to go to University of Technology Sydney and study forensic science," she said.
At St Marys Senior High School, Ma Thrizza Mae Lopez came first in the Filipino Continuers course.
"HSC courses are demanding and the assessment and examination process is designed to challenge students. To claim the First in Course spot is a great honour for these students, and they, their teachers and their families should be very proud," Minister Piccoli said.