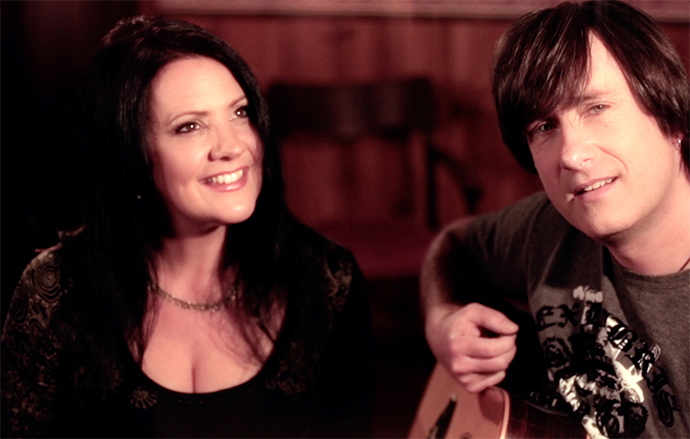 Country music veterans Carter and Carter will team up with rising star Tracy Killeen for a night of unforgettable music.

The three performers will bring their unique country styles together for a concert at Rooty Hill RSL on Friday, November 15.
Victorian band Carter and Carter, who were named Australian Independent Country Music Artists of the Decade, have built up a devoted fan base since their debut chart single 'You Were There' was released in 2000.
The duo, made up of David and Merelyn Carter, have released six albums and a DVD and won a Gold Guitar Award, APRA Most Performed Country Work Award, the CMAA Industry Achiever Award for Independent Entertainer of the Year and more.
Their most recent release was the 2011 album 'To The Moon and Back', which was received well by radio listeners and produced three hit singles 'Dance In the Rain', 'A Good Life' and 'To The Moon and Back'.
They were among the youngest artists to be inducted into the Tamworth 'Hands of Fame', along with famous musicians including Slim Dusty and Lee Kernaghan.
Carter and Carter will be joined on stage by Tracy Killeen, an up-and-coming star on the country music scene who has already carved out an impressive career for herself.
Killeen released her debut solo album 'Back There' in 2007 at the Gympie Optus National Music Muster, and it went on to sell more copies than the releases of any other artists at the massive festival.
Her second solo album 'Driver's Seat' was released in 2010, with the lead single 'Brave' reaching number one on the Country Tracks Charts for four consecutive weeks and earning her three finalist nominations in the Southern Stars Independent Country Music Awards.
The musician is known for her entertaining stage performances, and has played at the CMA Festival in Nashville.
With the combined talent and stage presence of Carter and Carter and Tracy Killeen, the concert is set to be a killer performance. Carter and Carter and Tracy Killeen will perform at Rooty Hill RSL on Friday, November 15 at 8pm. Tickets are $10 for members and $15 for visitors. For bookings or more information, call 9625 5500 or visit www.rootyhillrsl.com.au.