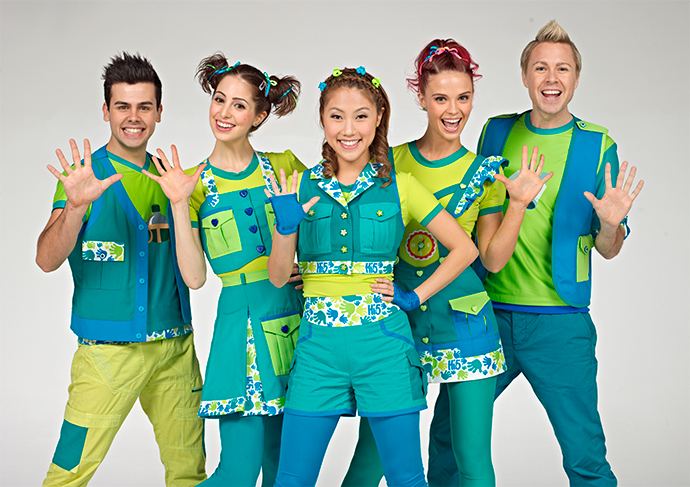 Countless kids have grown up watching and learning from Hi-5, and now the energetic group are coming to Penrith to perform all their memorable songs for their fans in person.

The children's performers, who are iconic in Australia and overseas, will be performing their show 'Hi-5 House Party' at the Evan Theatre, Penrith Panthers on Wednesday, November 27.
It will be the band's first ever live 'concert style' stage show, with seasoned performers Stevie and Lauren introducing newcomers Dayen, Ainsley and Mary to the stage for a fun dance party extravaganza.
The five singers will be joined by long-time Hi-5 favourite, DJ Chats, who will be wowing young audiences as the 'party meister' who spins records and keeps the atmosphere up and pumping.
Any kid who loves Hi-5 won't be disappointed by this fun, high energy show, with the group crafting their set list to audience preferences after quizzing their 150,000 fans on Facebook to find out their favourite songs.
There will also be a special sneak peek of new songs to be featured on the revamped television series 'Hi-5 House', which is set to premiere in Australia later this year.
Classic hits such as 'L.O.V.E' and 'Ready Or Not' will put the audience into party mode, while new tracks 'Dance with the Dinosaurs' and 'Come On In' will have their stage debut right here in Penrith.
The popular Featured Songs of the Week from the television series will be performed on stage, with songs including 'Wish Upon a Star', 'So Many Animals', 'Making Music', 'Move Your Body', 'Wonderful' and others.
Beloved party games will be played, including a limbo competition, to accompany the colourful music and dancing and complete the dance party fun.
With plenty of interactive elements for kids to enjoy, 'Hi-5 House Party' is guaranteed to have the audience members up on their feet and dancing along with Stevie, Lauren, Dayen, Ainsley and Mary.
'Hi-5 House Party' will be held at the Evan Theatre, Penrith Panthers on Wednesday, November 27 at 10am and 12.30pm. Tickets are $25. For bookings or more information, call 4720 5555 or visit www.penrith.panthers.com.au.