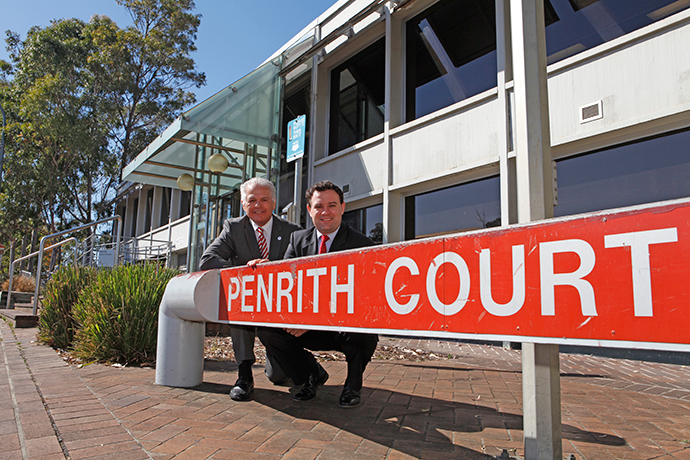 Penrith Courthouse will be closed for six months to allow for a multi-million dollar facelift.

The closure means that those who usually would have attended court in Penrith will have to travel to facilities in Parramatta and Campbelltown for the first half of next year.
With construction expected to begin in late December to early January, Member for Penrith, Stuart Ayres confirmed the go-ahead for the refurbishment on Wednesday, which is the most significant renovation the courthouse will have seen since it was first opened in 1963.
Mr Ayres said that the $4 million investment into significant heavy construction, to both the interior and exterior of the building, will improve the court facilities in general whilst improving disability access and will allow for a new registry office for smoother operation of the court services.
"It is going to be a significant change, something I know the local legal fraternity has been crying out for for a period of time," Mr Ayres said.
Penrith-based lawyer and Chamber of Commerce Vice President, Joe Grassi is keen to see the works get underway, convinced that the end result will be worth the wait.
"This is a good facility but it has been used extensively," he said.
"It's really a heavily used court so consequently the facilities have in fact depleted over a period of time, the security systems here aren't what they should be and we've got now the opportunity of having something which is going to be state of the art."
The six month closure of the courthouse is considered the best option to ensure that the desired result is achieved.
According to Mr Ayres, closing the court is the "price of progress".
"We have to close this facility to get it back up to scratch," he said.
"We are spending multiple millions of dollars so we are not going to try to do two things at the same time; run the court and renovate it. I think that would just be a disastrous result for both the judiciary, the jury as well as the users of the court."
Mr Grassi said he hoped the works would be completed in the scheduled time frame.
"Practitioners are going to be inconvenienced but I think that the end result is going to be worth it," he said.
"I certainly hope that the renovations can be done in that time frame. Extending the time frame would be a problem."
Mr Ayres said that the Government's good record means that it can be trusted to get the job done on time.
"The long-term dividend is significantly in the favour of the city," he said.