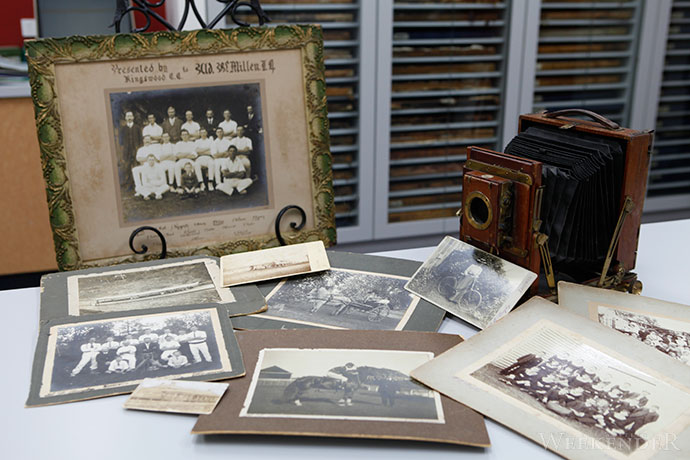 The Nepean District Historical Society, in partnership with Penrith City Library, will be displaying a series of images from 19th century local photographers from Saturday, September 7 to Sunday, September 15 as part of History Week 2013.

This year History Week brings the past into focus through the theme 'Picture This', celebrating the art and artistry of early Penrith.
"We will be displaying an array of cameras and images by Arthur Breyley (from the late 1880's), Henry Wake (St Marys Council Clerk in the 1890's) and James Fry (1860's and 1870's)," said Rachel Wong, the Nepean District Historical Society's Research Officer.
"Various organisations will use the 'Picture This' theme to demonstrate how pictures, photographs and illustrations tell us about our past."
The display will be shown at Penrith Library, who will be keeping the images on show until the beginning of October.
"We'll have display boards out in the library and they'll have the photographs and information about the photographers and then in the research room we'll have some old cameras as well as the original photograph," said Lorraine Stacker, Penrith's information librarian.
Each year the History Council of NSW collaborates with communities to host events that explore a particular theme, giving the community the opportunity to learn about the stories, experiences and artefacts produced and recovered from across the state.
"It's an opportunity for those who are involved in history and local history, to inform the community about their local area," Ms Stacker said.
"The whole point is to let people know about our past and our history and to just be informed that little bit more and be appreciative of what's happened in the past."
Since 1997 the History Council of NSW has explored and presented the state's history through History Week. It's all about celebrating the role of history in our cultural life and getting people involved.
History Week aims to innovatively showcase history, provide a sensory experience, educate local residents and display the historical diversity in the community.
The display will be shown at the Penrith Library during openings hours.