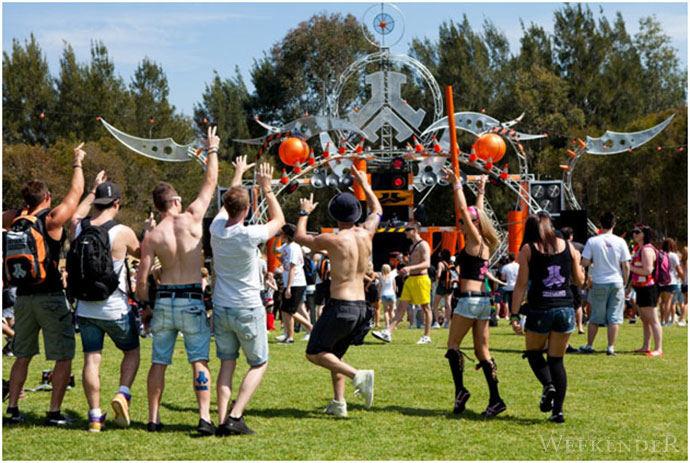 The Penrith Valley will ring with the sweet sound of hardstyle music this weekend as 'Defqon 1' returns again, bringing with it crowds well into the thousands.

Beginning on the evening of Friday, September 13 and continuing all day on Saturday, September 14, thousands of music lovers from across the globe will make their way to the Sydney International Regatta Centre to watch local, national and international artists play on one of seven stages set up at the venue.
There are many people in the local community who cringe upon hearing that the two-day hardstyle festival is back for its fifth year but local businesses along with Penrith City Council are rejoicing.
"The event has a positive effect on the community, bringing several million dollars to the Penrith economy," said Penrith City Council City Marketing Supervisor, Paul Page.
"Businesses that service event visitors such as petrol stations do especially well."
Defqon 1 brings hardstyle, dubstep, hardcore and trance music lovers from across Australia, including a large amount of festival goers travelling from the Netherlands.
"This is greatly beneficial as it introduces visitors to the beauty and amenity of our City and especially at our international venues," Mr Page said.
Each year the festival poses challenges that Council and event organisers try to overcome, to improve the experience for residents the following year.
"Noise impacts were a small problem in year 2 but improved management and technology have greatly reduced this impact," Mr Page said.
"This year there will be more on site camping and the departure of guests from the site at the end of the event will be staggered to allow the transport infrastructure to cope better."