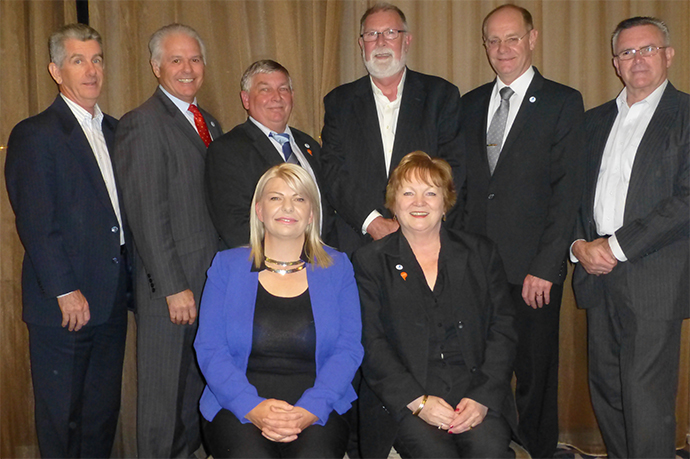 Penrith Valley Chamber of Commerce has elected a new Executive Committee that will lead the organisation in a volunteer capacity over the next 12 months.

President, Peter McGhee, retained his position along with Vice President, Joe Grassi. Steve Willingale will serve as Treasurer, and Gina Field as Secretary. The Committee will be Rob Glascott, Linda Kemp, Wayne Young, Wayne Moloney and Rob Drage.
"On behalf of all the members we offer our congratulations to these members who have put themselves forward to offer their guidance and services to the Chamber," said CEO, Jill Woods.
Those who chose not to stand again this year due to their additional workloads were Maralyn Kastel, Gai Hawthorn and John Capes.
"The Chamber thanks each of these members for the generosity of time and commitment to the organisation," Ms Woods said.
Ms Woods has encouraged local business people to get to know the new Executive: "Remember these members are your collective representative voice. Understanding your issues and needs is very important to this organisation so we remain on track heading in the right direction."