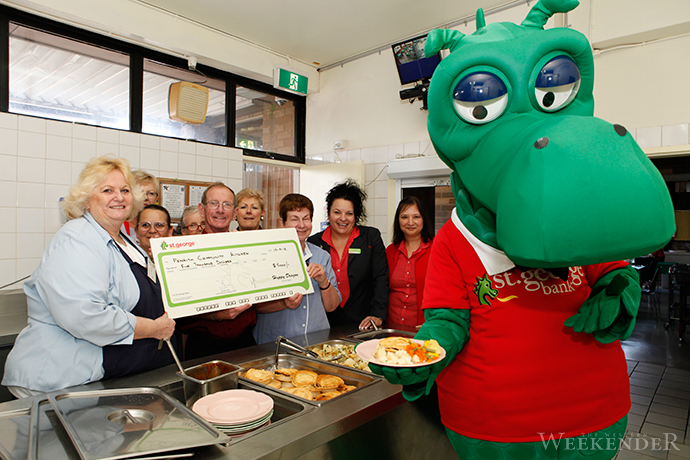 Penrith Community Kitchen have received a generous donation of $5,000 from the St George Bank Penrith branch.

The Community Kitchen, which provides wholesome and healthy meals to those less fortunate in the community, relies on donations to keep its doors open.
St George Penrith held a competition on Facebook recently to ask local residents which local organisation should be supported with a donation of $5,000 from the bank.
Penrith Branch manager, Michelle Cooper, said there was outstanding support for the Community Kitchen, which received the most number of votes.
"The great thing was how much awareness the competition raised about groups in the local community that need our support," she said.
"My team earlier in the year ran a food drive for the Kitchen and that also showed them how important giving back to the community is."
Happy Dragon, the bank's mascot, was on hand to deliver the cheque to Penrith Community Kitchen president Bob Baines.
"This donation will go towards buying food for the Kitchen and maintenance repairs. We are very grateful to both the community and St George," he said.