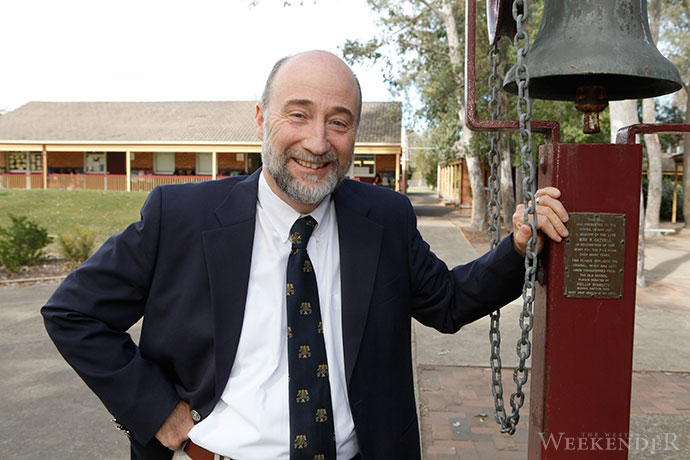 Emu Plains Public School Principal, Tony Best will on Friday end his 33-year teaching career.
Mr Best, who also turns 60 on Friday (September 13), has spent his entire career in primary public schools in western Sydney and has been part of the Emu Plains Public School community since 1982.
"It's been a marvellous career and teaching is a wonderful calling. You really can feel that you've made a difference," Mr Best said.
"I see little kids come in who can't tie their shoe laces, but by Year Six they're jumping hurdles and playing basketball. It's a wonderful thing to see and the school provides that opportunity."
Mr Best said he found being in the public education system particularly rewarding.
"Education is the key to a successful life and the public system provides that. It doesn't matter if you live in Wilcannia or Warriewood, what religion you are or if you're a good student or not, the public system will provide support for you," Mr Best said.
"It's the connection with people and ensuring that there are opportunities for children to develop and be the best they can be."
Mr Best knows he'll miss his career in education.
"I will miss the interaction with people. Seeing parents in classrooms working with little children on their maths concepts, reading and spelling, as well as teachers ensuring that the children have their lessons to develop all those skills," Mr Best said.
"In the years gone by I used to keep portfolios to hand over to kids and say 'this is your artwork and your writing from when you were five. Now you're 11 or 12, look what you can do.'"
Marilyn Jones, the School Administrative Manager, has worked with Mr Best since 2005 and admits that he will be greatly missed.
"He's a very caring, compassionate man. He just does his utmost for the children of this school and the community," she said.
As a member of the Emu Plains community, Mr Best is looking forward to seeing the continued achievements of the students.
"As Einstein said, education is what remains when we've forgotten all our lessons," he said.