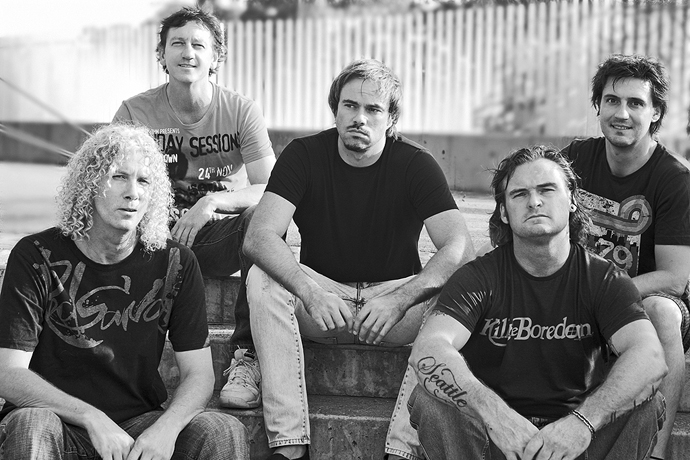 Every Friday night, countless cover bands can be found playing in western Sydney yet Seattle Sound manages to stand out in the crowd.

The band began way back in 1996 and although 17 years have passed and countless musical trends have come and gone, one thing remains the same – thousands of Penrith residents still buy tickets to see this legendary cover band live.
Regulars on the club and pub circuit, Seattle Sound are next due to play at Penrith RSL on Friday, September 13.
The band is made up of five talented musicians, with lead singer John Perry being one of the original members.
In the early days of Seattle Sound, the band's playlists were saturated with the independent and grungy, popular songs of Seattle-based groups such as Nirvana and Pearl Jam, Stone Temple Pilots and Soundgarden, who each sold millions of albums worldwide.
While this is the music that started the Seattle Sound journey, the band's members have updated and adapted their shows to suit the public's changing preferences in music.
"We originally started doing Seattle sound music but now it's not really like that," Perry said.
"It started off with Pearl Jam and when Nirvana broke big 15 years ago, but from then on it's evolved with a lot of other things. We've changed a lot in 16 years and some of the songs and artists we did before just don't really work now."
Despite the fact that Seattle Sound have updated their playlist and have a more modern feel nowadays, they have always stuck to producing loud, rocking music.
Audiences can expect to hear all the greatest rock songs that have hit the radio in the past few years, with hits from the Goo Goo Dolls, Matchbox 20, U2, Green Day, Kings of Leon, Foo Fighters and the Red Hot Chilli Peppers.
Over the years, Seattle Sound have built up a reputation for being Sydney's best cover band and have played over 800 gigs, including plenty in the local area.
Seattle Sound will play at Penrith RSL on Friday, September 13 at 9pm. Entry is free.
For more information on the show, visit www.penrithrsl.com.au.