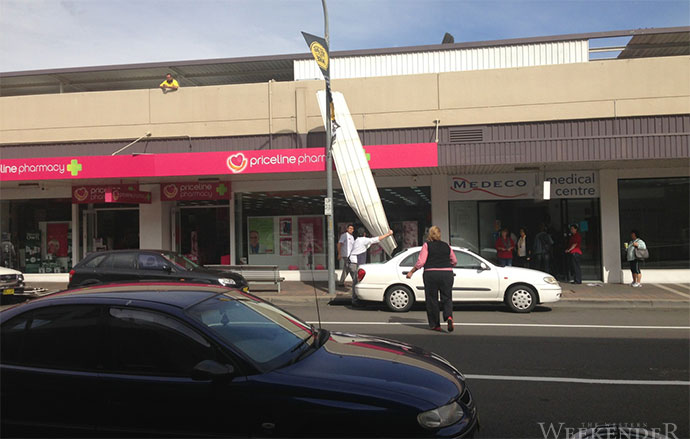 Huge winds are causing havoc across Penrith this afternoon with residents reporting "cyclone-like" conditions across the region.
Reports of awnings collapsing have come through from High Street, Penrith as well as Abel Street in Jamisontown.
The weather bureau says we can expect strong to gale force northwesterly winds turning gusty west to southwesterly throughout the afternoon.
Damaging wind gusts over 90 km/h are forecast this afternoon in Penrith and the wider Sydney metropolitan area.
On the Weekender's Facebook page, one Cranebrook resident said: "Winds have been so loud I thought an airplane was flying to low… Very noisy We have lots of debris in both front and back yards including large branches."
Another resident said: "Keep away from High St – the roof of Priceline has landed in the middle of the street badly damaging 3 cars. Lucky no one was injured!"
Power was out in several suburbs across Penrith, and the Penrith SES said it was responding to numerous calls for help.