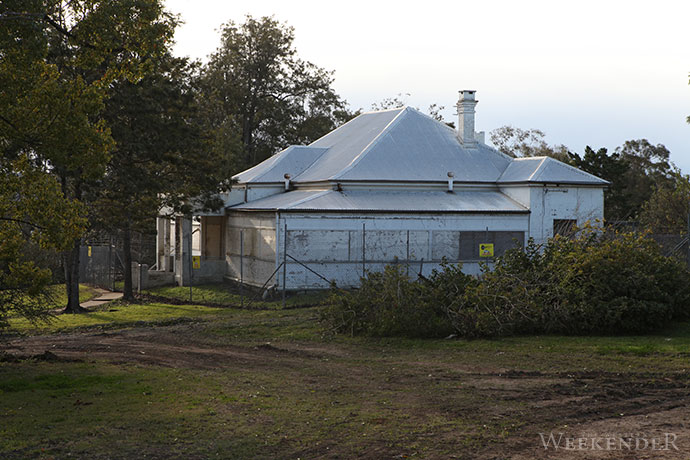 Penrith's first speedway, one of the region's earliest cricket grounds and the testing ground for pioneer aviator William Ewart Hart were all located on one property in Penrith.

Thornton Hall, built by Thomas Smith in the 1870's, is a beacon in the region's history.
However, tucked away on the edge of the expanding North Penrith Thornton housing development, the heritage value of Thornton Hall is at risking of being lost forever according to Smith family descendant, Laura Player.
She says the property hasn't been managed properly since it was acquired by the Federal Department of Defence in 1951 to accommodate military generals.
"The Smith family owned the property until they sold it in 1947. It was then acquired in 1951 by the military and used for accommodation," Ms Player said.
"Some time in the 1990's they decided that Thornton was no longer of use to them and so it was abandoned and eventually sold to Landcom, now UrbanGrowth NSW, in 2011."
Thornton Hall was a home to Penrith Mayor, Thomas Richard Smith, and his son Sydney Smith.
But Ms Player said the home was left to decay after 1994, with several important design elements of the home potentially lost forever.
"John Jamison's house at Regentville burnt down and so Thomas Smith bought the salvaging rights and saved four tall Corinthian pillars, which are now at the Red Cow. He also saved these beautiful, ornate 14-feet tall wooden doors, but they are now missing," she said.
"After it was abandoned in 1994, people had rode their motorcycles through the place, it was used by the homeless and became damp and moldy.
"I don't want to see Thorton Hall fall into disrepair, it is such an important part of Penrith's history and needs to be properly protected."
A spokesperson from UrbanGrowth NSW said that Thornton Hall is not under threat from the adjacent development and will be managed properly.
"UrbanGrowth NSW is currently going through an expressions of interest process to find a suitable business to restore Thornton Hall's historical value," he said.
"Penrith Council has been consulted on this process, and once complete, the property will be turned over to Council for their ongoing management and maintenance."