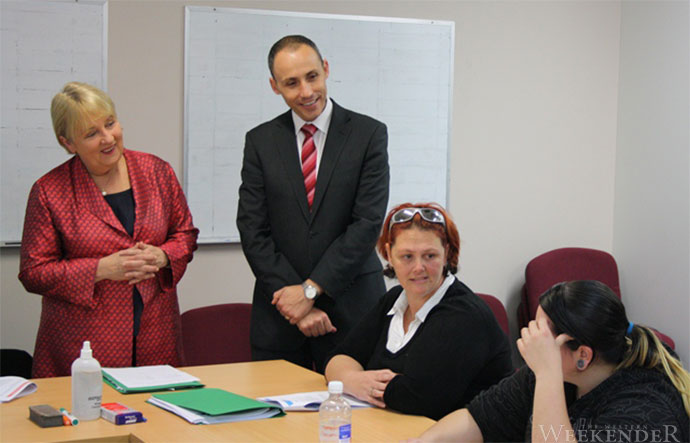 Local families will receive more support to cope with mental health issues thanks to more than $1 million from the Rudd Labor Government, for a new Family Mental Health Support Service in Penrith.
Minister for Families Jenny Macklin and Member for Lindsay David Bradbury today visited the new service – one of 20 around the country to share in the $21 million funding boost.
"The new service, to be run by Break Thru People Solutions, will provide much needed support for up to 300 local children and young people who experience, or are at risk of mental health issues," Minister Macklin said.
"Young people can face all sorts of pressures – including problems at school, with friends or at home – and many families aren't sure how to help their kids cope.
"By recognising the signs early on and working with families to provide support, we can make sure our young people have better access to the assistance they need."
Mr Bradbury said that local families will be able to access counselling, individual and family wellbeing plans, community outreach and referrals.
"These services will provide essential support to young people to help them get to school, get involved in the community and build better relationships with family and friends," Mr Bradbury said.
"Research shows that half of all serious mental health and substance use disorders start by the age of 14 years and we know that getting advice and support early is the best way to help children, young people and families cope."
Minister Macklin said only Federal Labor could be trusted to invest in frontline services to support young people and families experiencing mental health issues.
"Today's announcement builds on the services already delivered by the Rudd Labor Government through our historic $2.2 billion national investment in mental health reform," Minister Macklin said.
"In contrast, when Tony Abbott was Health Minister he cut $1 billion from public hospitals – enough to fund more than 1000 hospital beds."
Break Thru People Solutions will receive more than $1 million over the next three years, to 30 June 2016.
Funding for this project is already included in the Budget.