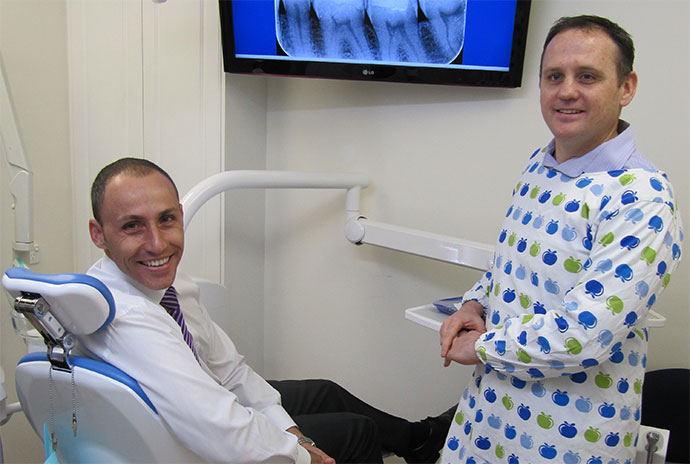 Labor MP David Bradbury has warned that the Coalition is considering an increase to the GST.

Mr Bradbury made the comments while on the campaign trail today, saying that his mission would be to keep the cost of living down for local residents.
"An increase in the GST, putting that back on the table will make Australian families pay more every time they sit around the kitchen table," he said.
"The Coalition have now indicated that as part of their review, they will be reviewing an increase in GST and that will give rise to the prospect that families will get slugged every time they go and do their grocery shopping for fresh food."
Mr Bradbury put the Coalition's review of an increase in GST down to empty promises and erratic costings.
"When you've got a $70 billion black hole and you announce big costing policies like the cut to company tax or paid parental leave schemes and you haven't come up with savings to fund that, it only leaves you with a handful of options," he said.
"You either have to make savage and deep cuts to jobs, health and education or you have to jack up taxes like the GST."
But earlier today, Opposition Leader Tony Abbott ruled out a change to the GST.
"We are just getting more Labor lies on the GST," he said.
"The GST is not going to change full stop. The Labor Party in its desperation is just peddling lies, they are just more Labor lies and I want to warn people that there is going to be a scare a day, there is going to be a lie a day from the Labor Party."
In a press conference, Mr Abbott was asked two further questions about potential GST changes, but repeated his comments about "Labor lies" both times.
As part of World Dental Week, this morning Mr Bradbury also visited local dental clinic, Smiles on High to discuss the financial benefits to local families of a new scheme being introduced next year.
The 'Grow Up Smiling' initiative will give eligible families access to up to $1000, over a two year period, in dental care for their children.
"We want to make sure that the financial barrier is not something that stops families from getting their kids to come down and have their teeth checked," Mr Bradbury said.
The financial barrier to dentistry is one seen regularly by local dental professionals.
"On a regular basis, unfortunately I hear people say; 'I would love to get the work done, but I can't afford it', and there is nothing worse than talking to a parent and hearing that parent say that," said Smiles on High Dentist, Dr David Ager.
28,000 individuals in the local area are expected to benefit from the Grow Up Smiling initiative.