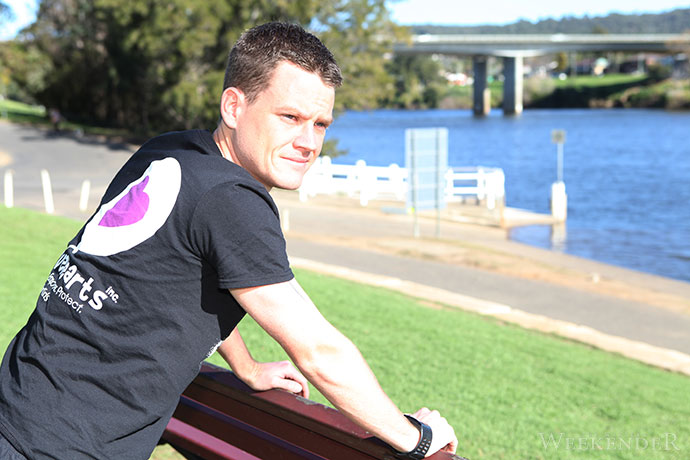 He is usually running to chase down the bad guys and stop crime, but come October, Penrith resident and NSW Police Officer, Rohan Best will be running for an entirely different reason.

Mr Best will be running in the annual Chicago Marathon, and will be doing it to raise funds and awareness for the thousands of Aussie kids who are victims of sexual assault.
Mr Best is in training to compete in the 42.2km race, set to take place on October 13, and has challenged himself to not only run the whole distance but to raise $5,000 for charity Bravehearts while he is at it.
Mr Best first came across Bravehearts through his work as a rugby referee in Penrith but when he took up a role as an investigator with the NSW Police Force Child Exploitation Internet Unit as part of the State Crime Command's Sex Crimes Squad, it became clear to him how valuable the organisation really is.
"In my position I see first hand the devastating effects of child sexual assault and our unit is on the front line against those who engage in these types of offences," he said.
"The ramifications of these horrendous acts can be far reaching and I believe Bravehearts provides a crucial service that will not only help to dramatically reduce the rate at which these horrible crimes occur, but also provide vital support to those already affected."
100 per cent of the funds raised through donations and sponsorship will go directly to Bravehearts.
"I am doing this to ensure the longevity of this organisation. About one in five kids will experience sexual assault before their 18th birthday; that's 59,000 a year," Mr Best said.
For more information, to donate to Bravehearts or to sponsor Mr Best, logon to www.bravehearts.org.au and follow the 'Children's Champions' links.