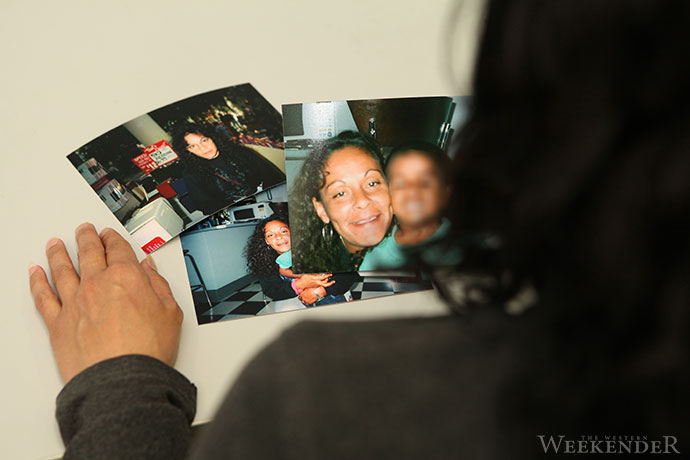 Cheryl Ardler was a loving mum, a passionate football fan and part of a close-knit family.

But her life and her whereabouts for the best part of the last year, is now part of one of the Penrith region's biggest mysteries.
Ms Ardler has not been seen or heard from in nine months.
The 41-year-old Aboriginal woman from Cranebrook was last seen by family members in Penrith in November last year.
It is believed by her family that Ms Ardler travelled up the coast to visit a close family friend. She was said to be returning from that trip, but never arrived home.
In a strange twist, family members have discovered that all photos of Ms Ardler have been removed from social media websites, that her mobile phone answering machine has been changed and that she had stopped following her favourite rugby league team, the South Sydney Rabbitohs.
Ms Ardler, who normally kept in regular contact with family, stopped returning calls, didn't reply to messages and was silent on social media.
"It is like she has just disappeared completely," said Ms Ardler's sister, who did not wish to be named.
"It is just unexplainable – for her to go without speaking to her stepchildren, grandchildren or her son, it is not like her."
This week is Missing Persons Week, and it is hoped that the interest surrounding the week will prompt somebody to come forward with information about her disappearance.
"My mother is broken, it has devastated our family. We lost another sibling at a young age so to not know where she is, not know if she is alive, is devastating. It has ripped my heart apart," her sister said.
Irene Ardler, Ms Ardler's mother, is desperate to hear from her daughter.
"It is very stressful, not knowing where she is. I miss her very much. It is very worrying for me," she said.
"The family have come together and are trying to see what we can do."
With no leads in the investigation, friends and family are not cancelling out any scenarios.
"I don't know what happened to her, it could be anything but what I do know is that if someone tried to take her, she would fight until the end, she would stand her ground. It is just the type of person she is," her sister said.
Local police hold strong concerns for the welfare of Ms Ardler.
"It has been reported Cheryl Ardler, who would now be aged 41, was seen around the Gold Coast area but this is unconfirmed," Penrith Police Crime Manager, Grant Healey said.
Cheryl Ardler is described as of Aboriginal appearance, 159cm tall, slim build, with black hair and brown eyes.
Anyone with information should contact Crime Stoppers on 1800 333 000.