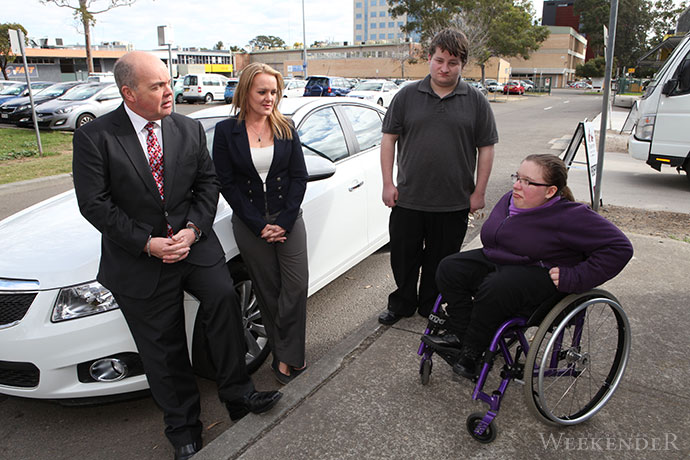 Hundreds of charities and benevolent organisations could find themselves thousands of dollars out of pocket if Prime Minister Kevin Rudd's changes to Fringe Benefits Tax on cars become a reality.

Mr Rudd announced last week that in order for Australia to fund an Emissions Trading Scheme, car Fringe Benefits Tax "loopholes" would be tightened to save the Government in excess of $1.8 billion.
Currently, all businesses who provide employees with company cars must pay a Fringe Benefits Tax, that is, a tax on non-cash benefits provided to an employee. The value of a fringe benefit of a company vehicle is capped at 20 per cent of the value of the car, which is an assumption that the car is used for work 80 per cent of the time.
However, that cap is set to be removed by the Rudd Government, meaning that organisations like Nova Employment, who provide company vehicles to their staff so they can drive people with disabilities to and from work, could be paying an extra $3,000 to $6,000 per year, per car in tax.
CEO of Nova Employment, Martin Wren, said the changes are "ill conceived" and "not thought through".
"I had our accountant, who is very conservative, go over the figures and he estimated that the very minimum impact such changes would have are in the order of around $3,000 to $6,000 per year for each car, so that's $400,000 extra per year," Mr Wren said.
Nova Employment provide a benevolent service to people with disabilities, helping them to find employment, providing transport to and from work, and helping with training.
But faced with the additional costs, Mr Wren estimates that 83 people with disabilities will miss out on work because Nova will no longer have the capacity to provide the service to them.
Liberal candidate for Lindsay, Fiona Scott, agreed that the impact of the changes would be devastating.
"My cousin has Down Syndrome and found herself in a state of depression, that was until she was able to find employment wrapping cutlery at a local shop… without the services like Nova provide, people with disabilities would find it very difficult to work," she said.
Ms Scott said that if elected, the Coalition would not proceed with the proposed changes.
"This is a rushed decision by Mr Rudd that will hurt families and damage the broader economy," she said.
But Lindsay MP, David Bradbury, said that the Government's changes to Fringe Benefits Tax are about ensuring that people are only able to receive a tax break to the extent that the vehicle is used for work or business purposes.
"There are special tax concessions for Public Benevolent Institutions (PBIs) like Nova Employment," Mr Bradbury said this week.
"People employed by PBIs like Nova are allowed to salary package up to $30,000 in fringe benefits, tax free, each year."