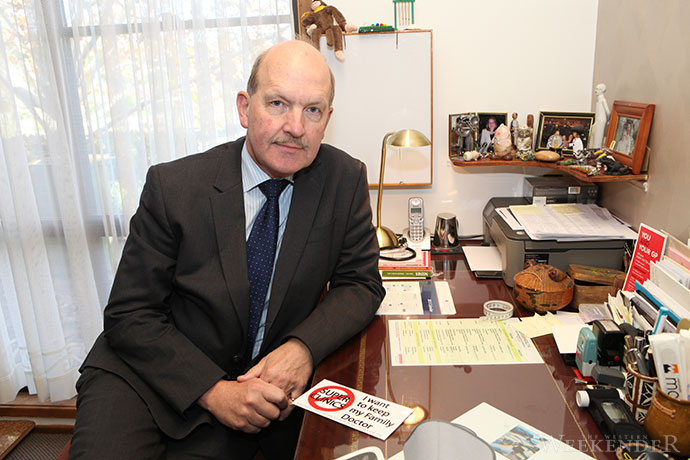 The Federal Government has forgotten the importance of a personalised doctor-patient relationship, according to local doctors, who are now taking action.

In a bid to save the 'family doctor', Doctors Action, a local alliance of doctors, is holding a unique public forum on Tuesday, June 11, asking patients what they want from their doctor.
Doctors Action president, Dr Adrian Sheen, believes that the future of the 'family doctor' is under threat due a Government focus on larger, taxpayer subsidised clinics.
"The government is encouraging large clinics as opposed to the smaller, privately owned surgeries that provide that personal care," he told the Weekender.
"The government doesn't realise the relationship that people have with their family doctors. It is very important. There is a big difference between a family doctor and a general practitioner. Family doctors are committed to the community for the long term."
Dr Sheen said that patients become comfortable with a family doctor and become familiar with the staff and surroundings, which is something that cannot always be achieved at large clinics.
However, Lindsay MP David Bradbury denies family doctors have been forgotten.
"The Government has provided funding to expand and improve over 400 practices around the country, including many small practices, including $86,000 for Astley Medical Centre in St Marys and $300,000 for High Street Family Doctors in Penrith," Mr Bradbury said.
The Doctors Action forum will begin at 1pm on Tuesday, June 11, at Penrith Paceway and all are invited to attend.
"It is an opportunity for the public to reflect on the relationship with their family doctor and an opportunity for them to think about what they would do if their family doctor had to close down," Dr Sheen said.0