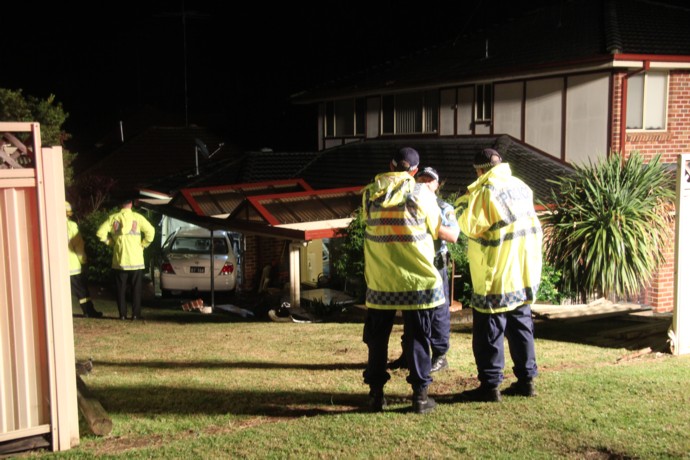 A tragic car crash in Glenmore Park claimed the life of an 84-year-old male earlier this evening.

At 4.50pm police, paramedics and Fire and Rescue NSW were called to Marcus Clarke Crescent with reports that a car had left the road and collided with a house.
The car was a white Toyota sedan being driven by the 84-year-old man with an 80-year-old female in the passenger's seat.
It appears that the car left the road at the corner of Marcus Clarke Crescent, William Howell Drive and The Lakes Drive, smashed through a yellow Colorbond fence and into the backyard and pergola of a house that fronts Marcus Clarke Crescent.
Paramedics treated the female passenger at the scene, who was taken in a serious condition to Westmead Hospital. Sadly, the male driver died at the scene.
At the time of the crash there were seven people inside the house however none were injured in the incident.
Over 20 concerned Glenmore Park residents gathered at the busy intersection to watch emergency services work late into the evening to retrieve the vehicle.
At the time of the crash the weather conditions were less than favourable with 4mm of rain falling that afternoon.
A spokesperson for NSW Police said that investigations as to why the crash occurred are continuing.
Anyone with information on the accident should contact police.