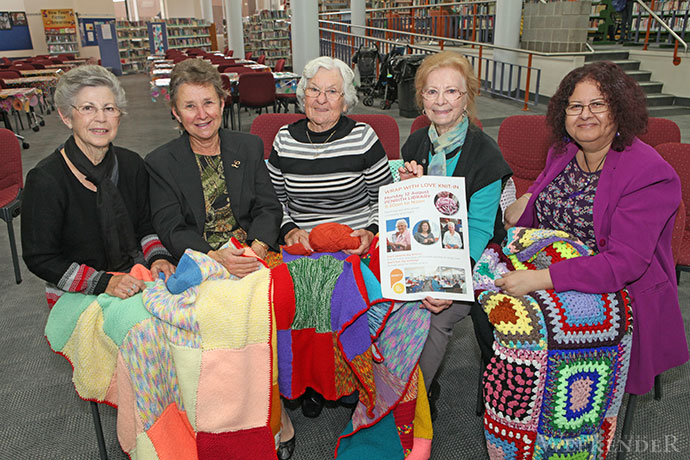 Women from across the Penrith area selflessly meet together once a month to bring warmth to those who have been left out in the cold.

Penrith Library's community 'Knit-In' takes place on the first Monday of every month, inviting all to come along and knit blankets for the less fortunate in our community and across the world.
As part of Wrap With Love, a national not-for-profit organisation dedicated to creating and distributing blankets to the disadvantaged, beginners to experienced knitters meet together at the Knit-In to knit or crochet squares to be sewn into blankets.
The inspiring local group alone has already created an incredible 116 blankets this year and are anticipating a whole lot more before 2013 is over and done with.
"We meet together for one reason; to knit a square or sew squares into a quilt to be given to people all over the world and the local area who are cold or suffering," said coordinator Jill Dowsett.
"We make hundreds each year."
The group are always focused on the task at hand but each meeting is a good opportunity for those involved to get out of the house and socialise.
"It is not just about knitting to help people, it is a social thing as well. It is an opportunity to meet up with friends they've made over the years," Ms Dowsett said.
"It's easy to just stay at home and as you get older, you need to build your social contacts up otherwise you get isolated.
"One lady said that after coming to the Knit-In, she is smiling for the rest of the day."
Everyone is welcome to join the next Knit-In, no matter what skills they may possess.
Who knows, you may just find a hobby that changes your life.
The community Knit-In meets on Monday, June 3, from 9.30am until midday.
Morning tea is provided.