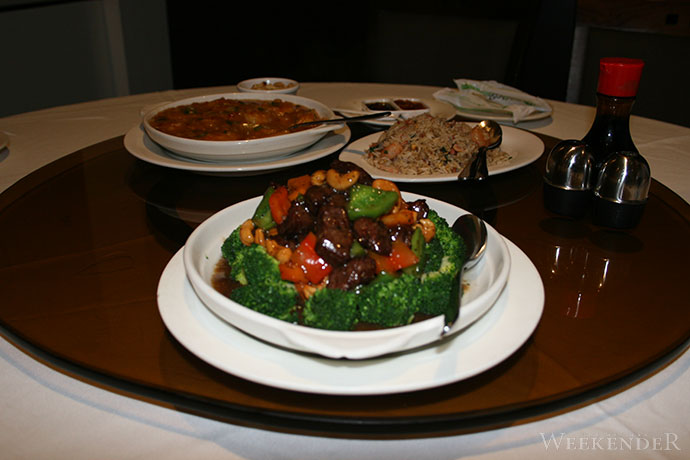 Established in 1984, it is with good reason that Happy Inn Chinese Restaurant is still so popular with Penrith residents.

Offering the best in Chinese cuisine, inspired by traditional Cantonese and Northern Chinese dishes, diners will not be able to fault the quality of food, service and family atmosphere at Penrith's premier Chinese restaurant.
Though the favourites like spring rolls, prawn cocktails and sesame prawn toast will always impress; one entree you should be sure to try is the steamed pork gow gee. These delicious dumplings contain tender pork and shallots that will melt in your mouth.
For those who love Peking duck, there's a delightful entree that won't cost as much as the extravagant dish but uses all the flavours. An original creation by the restaurant owner, enjoy tender meat wrapped in a pancake with shallots and drizzled with a Hoi Sin based sauce. This dish will definitely be a family favourite.
The sizzling garlic king prawn hot pot is equally appetising – brought out steaming hot with a delectable garlic flavour wafting from the dish.
Happy Inn offers an impressive range of Chinese main meals, like the old favourites, honey chicken and combination chow mein, however, for a truly wonderful dining experience, try some of the chef's suggestions.
The honey pepper diced steak with cashew nuts is a colourful dish that the whole family will enjoy. The steak is the definition of tender, and the honey pepper sauce is subtle yet perfectly balanced in flavour.
For a twist on a classic dish, try the Singapore king prawns. Though similar to satay prawns, this dish has a dash of chilli, curry, satay and onion, which makes it a tad spicier and perfect for a cold winter's night.
If you are feeling more adventurous than lemon chicken, why not try the Shun Tong chicken – boneless crispy chicken that the kids will love, served with garlic, soy sauce, and a touch of chilli.
You can also take your pick of soups, noodle dishes, seafood, vegetables and more. And order a side of special fried rice – the best in Penrith by far.
End the night on a sweet note with ice cream or deep fried ice cream, and a serving of fresh fruit. And don't forget your fortune cookie!
Happy Inn is located at 401 High Street, Penrith. Visit www.happyinn.com.au for details.