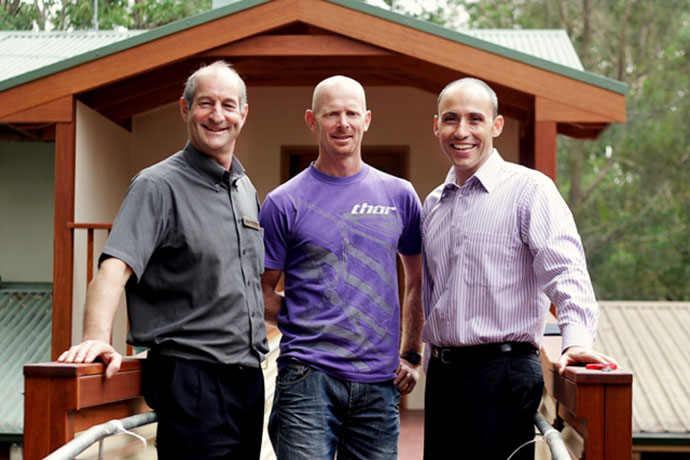 Federal Member for Lindsay, David Bradbury, has helped officially open new disability access at the Lakes Christian College which was made possible through a $152,000 grant from the Federal Government.

The official opening took place at the Lakes Christian College on Saturday, where members of the school community gathered to celebrate these new facilities.
Mr Bradbury said as a result of this project, students with disabilities will be provided access to the school's new 'i-centre'.
"It was a pleasure to help officially open these new upgrades at the Lakes Christian College," Mr Bradbury said.
"I am pleased that the government has been able to contribute to this important project which will ensure students with disabilities have access to the same learning opportunities as their peers."
The Lakes Christian College Principal, Eugene Willems, welcomed these upgrades.
"We are delighted to have all of our students able to access the parts of the College that were not accessible previously. We are grateful for the support of Government in providing funding to allow this to happen," Mr Willems said.
"The extension of The Lakes Christian College into Years 11 and 12 this year has relied upon opening up previously unusable parts of the College as one of our Yr 11 students has limited mobility and requires the support of a motorised wheelchair.
"This project enables him to take part fully in all college programs. Further, it enhances ease of access for all students."
Total project has four separate components for disability access, including:
· Ramp access into the school's i-Centre
· Pathways in the front of the school's carpark
· Access into the Peforming Arts Centre
· Access into lower classrooms requiring extensive pathway