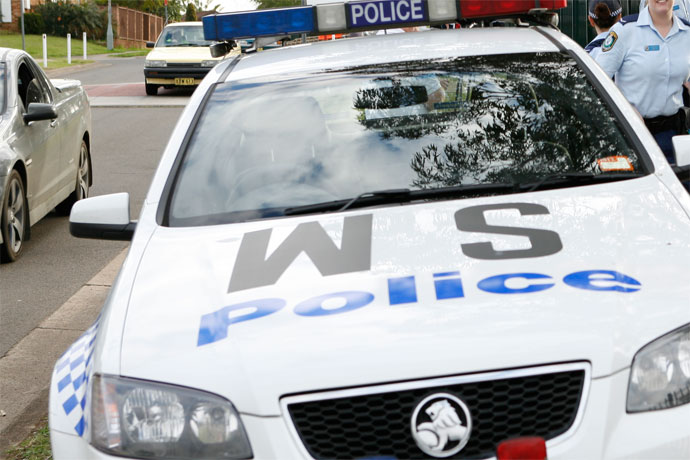 A man remains under police guard in hospital after he allegedly led police on a pursuit in a stolen car with a young child on board.

About 5.50pm yesterday, police from St Marys Local Area Command spotted a stolen Honda Jazz at the intersection of Queen Street and the Great Western Highway, St Marys.
Police stopped their vehicle in front of the car, however it drove off.
Officers began pursuing the car, but the pursuit was terminated a short time later due to safety reasons.
Police spotted the car again a short time later and initiated a second pursuit.
As the vehicle travelled onto Boronia Road, it drove into the car park of a cricket oval where it collided with a metal fence.
A metal fence pole pierced through the front passenger side windscreen and through the rear of the car, impaling the vehicle on the fence.
A man emerged from the car holding the hand of a six-year-old girl, who was in the passenger seat.
Police attempted to arrest the man however he allegedly violently resisted arrest, punching police in the face and kicking them.
He was eventually brought under control and taken to Penrith Police Station. The child was checked over by ambulance paramedics and, whilst distressed, was fortunately uninjured.
Believing the man was drug affected, police took the man to Nepean Hospital where he was placed in an induced coma.
Police will allege the man was involved in a domestic related incident in Penrith prior to the pursuit, during which he physically assaulted his ex-partner, a 26-year-old woman.
Officers have reported the incident to Family and Community Services.