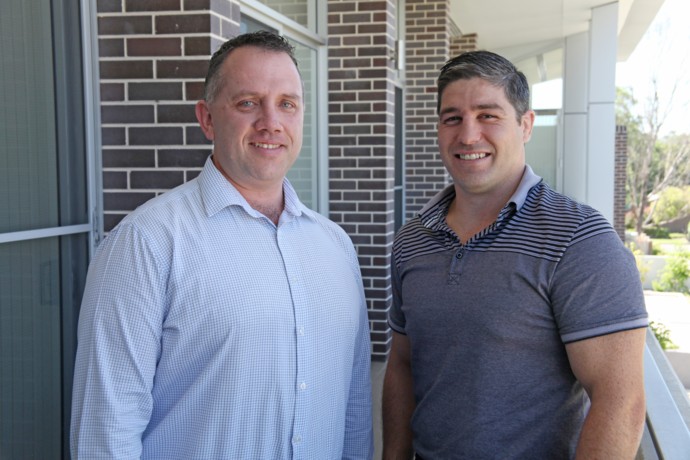 Local Penrith charities, The Luke Priddis Foundation and Little By Little, are set to hold the annual 'Fitness For Autism' community event this April.

To be held at the Sydney International Regatta Centre, 'Fitness For Autism' is a wonderful community event, which not only raises awareness for Autism Spectrum Disorders (ASD) but provides the opportunity for people living with ASD and other members of the community to come together and share a fun, family-friendly day out.
"Families can turn up with children with disabilities and know they're going to be in a safe environment and not be pre-judged," Luke Priddis said.
"It's a great community event that's be building each year since it began five years ago."
The event, to be held on Sunday, April 7 at 9am, is set to attract up to 500 participants who can chose to take part in either a 5km run, bike ride or walk around the Regatta Centre course.
"Anyone is welcome to attend and Rotary has been kind enough to put on a free sausage sizzle plus there will be fitness activities, face painting and a jumping castle as well," Mr Priddis said.
Registration to 'Fitness For Autism 2013' can be done in advance by emailing [email protected] or on the day.
Registrations cost $15 for individuals or start at $40 for a family or four.
Meanwhile, the Luke Priddis Foundation has announced local businessman Shane Skeen as the new general manager of the charity.
Mr Skeen said he was excited to be joining the Foundation and helping it grow into the future.
"This is a great opportunity and I'm well aware what the Foundation does and the passion Luke has for it," he said.
"Coming on board with a similar passion and similar goals, I really want to help grow the Foundation to achieve those goals both short and long-term."
Mr Priddis said he was looking forward to working with Mr Skeen in helping the Foundation get back into the community again.
"Over the last 12 months we've been running our programs but we've lacked that exposure in the community," he said.
"Shane's well-known in the community throughout the business sector. We hope Shane will engage businesses to come on board and lock in some long-term partnerships."