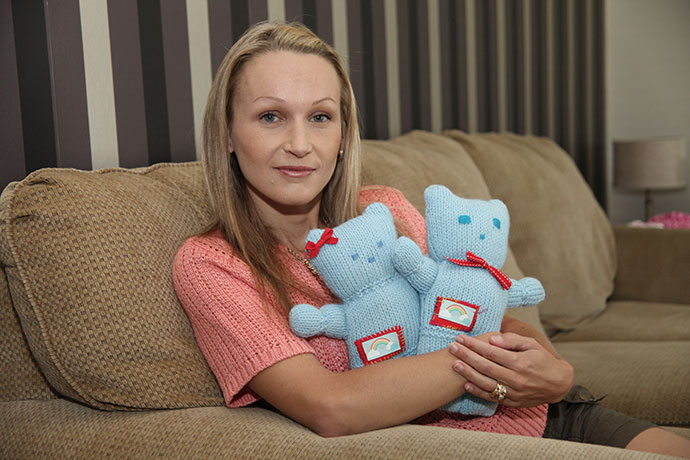 The memory of a brave Cranebrook boy, William Harris, is changing the lives of kids with juvenile arthritis.

When you think of arthritis, the elderly often comes to mind, but what is not commonly known is that one child in every 1,000 has arthritis too.
William was one of these children. He was diagnosed at 16-months-old with the condition but sadly, at the age of six, he passed away from complications.
He may not be with us now but his family is still fighting for him; trying to raise awareness and funds for kids living with juvenile arthritis.
"William certainly left his mark on the world – he was always destined for big things. He was very loud and opinionated, a real boy," said mum, Lauren Harris.
"Many people don't know that kids can suffer from arthritis too. Nobody will ever truly understand the pain of watching their five-year-old son crawl up the hallway, because he couldn't walk."
With the help of Arthritis NSW, the family have co-ordinated William's Walk, an event held in William's memory to raise money and awareness of the condition.
"The walk is so that we can get him out there and get these kids out there. There is a face to juvenile arthritis now, sadly it has come at a huge price but these kids will have him," Mrs Harris said.
"I knew that William would never go quietly so for us to have this, we never have to let him go. I see his face everywhere I go, everywhere."
The first walk will take place at Bondi Beach and the second, here in Penrith on Sunday, April 28, at the Regatta Centre.
"We wanted to have it here in Penrith because this is his home town, this is where people really know who he is," Mrs Harris said.
William's dad, David Harris, said that the walk will act as a reminder of what kids with arthritis go through every day.
"Walking is one of the biggest things that kids with arthritis face; the everyday things like walking, running and playing with their friends, that's what they find hard," he said.
"We want to raise $100,000 but if one more person knows that kids get arthritis, if one more person knows who William is, it will be a success," Mrs Harris said.
The money will fund support camps for children with arthritis. To register for the walk, go to www.williamswalk.org.au.