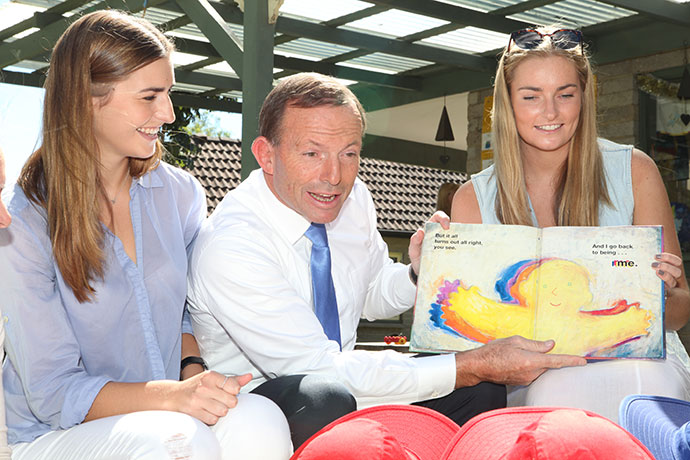 Visiting Mulgoa Pre-School this morning, Opposition Leader Tony Abbott has called for an inquiry into childcare to improve its availability to families.

Mr Abbott was accompanied by two of his daughters, Frances and Bridget, as well as Liberal Candidate for Lindsay, Fiona Scott.
"Childcare is one of the very substantial costs that Australian families face, that's why it's important that we are always looking at better ways of helping families deal with cost of living pressures," he said.
"We want to see a full and swift productivity commission inquiry into childcare, it needs to look at making the system more flexible and more affordable."
Mr Abbott said that Australia needs a practical childcare system that caters for the 24/7 needs of modern families.
Asked about the Government's reforms to childcare, Mr Abbott said additional regulation is not favourable to local childcare providers.
"The difficulty is that the government is adding to regulation all the time, no ever ytime you add to regulation you add to cost, now the last thing thast the centre operators want to do is put up costs but it hasrd not to put up costs when you are dealing with ever more regulation," he said.
Mr Abbott also pointed to the carbon tax as another major Federal Government cost on local families.