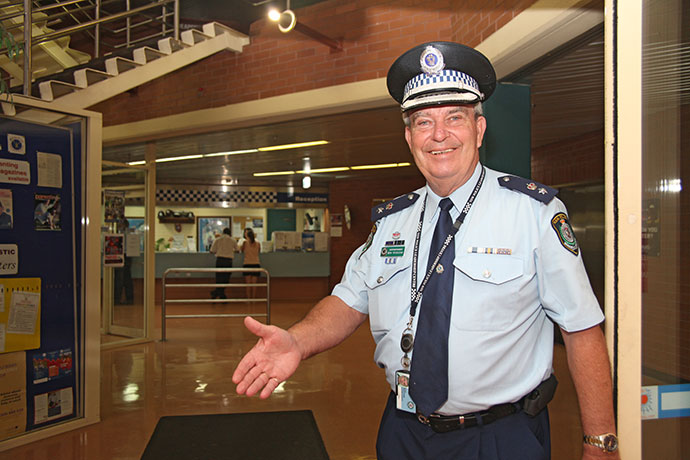 Ever wondered about the inner workings of Penrith Police Station?

For the first time in over a decade, Penrith Police are opening their doors to the public in conjunction with the Penrith Festival on Saturday, March 16.
Though the station will still be fully operational and executing their normal duties, officers will be on-hand to offer guided tours through one of the state's largest police stations between 1.30pm and 5pm on the day.
Starting at 1.30pm there will be a performance by the Police Band, according to Penrith Crime Manager, Detective Inspector Grant Healey.
"Our exhibits and lost property will be open for inquiries and the prosecutors will be open to discuss what they do and recruitment to the prosecutors' section," he said.
"There will also be demonstrations on what police do; the youth liaison officers will be there to talk about youth issues; and our crime prevention officer and domestic violence officers will be there to field questions."
With three levels to the Penrith Police Station, there are plenty of interesting places to explore on the guided tour.
The basement of Penrith Police Station will be opened up with a display by forensic services.
"On the first floor the range and mat room will be open however we are not shooting on the day," Det Insp Healey said.
"The top floor will have the police radio section open so you can see what they do and a history of police radio. Our radio technicians will also be open so you can have a look at what technologies we use and how we repair the stuff ourselves.
"Also, to my recollection this will be the first time we have opened the charge room for public viewing as St Marys Police have helped us out and we will be charging there. You will get to see the interview rooms where criminals are interviewed."
In the back car park there will also be members of the PCYC and mobile police station; and bike police will show off their agility on test courses.
The Mounted police unit, Penrith and St Marys Commands and Highway Patrol will also participate in a march on the day as part of the Penrith Festival.
There will also be historical aspects of the station on display including the original architect model of the building.