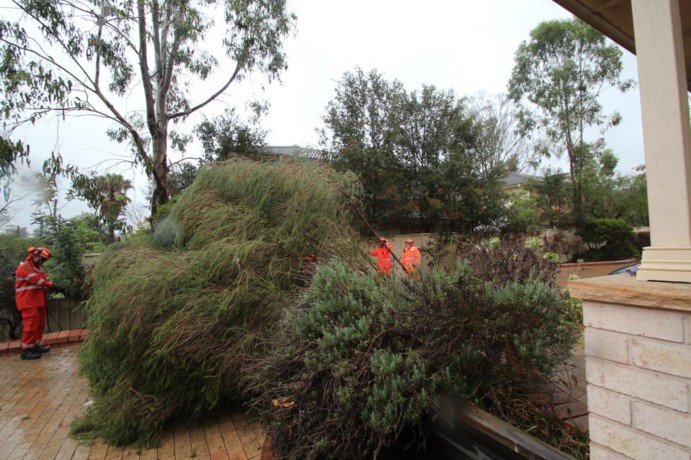 Penrith is preparing to be hit by a huge storm that could bring the biggest downpour the area has experienced in five years.

Sydney is on high alert as storms that have left three people dead in Queensland move south, bringing heavy rain and huge winds.
Penrith is expected to be hit around midnight, though it has been raining non-stop all day, creating localised flooding and the closure of the Causeway at Shane's Park.
The local SES is on stand by, and has already been called out to minor incidents including a fallen tree at Kingswood.
Mulgoa Road is a nightmare for motorists, with large amounts of water on the road, the worst of it near Wolseley Street.
There are fears that Londonderry, devastated by floods just 12 months ago, could be amongst the worst hit when the storm arrives early tomorrow morning.
Most frightening is the fact that it will be pitch black when the worst of the storm hits, with any devastation not likely to be fully known until morning.
Locals needing assistance tonight should call the SES on 132 500. In an emergency, locals should call 000.
Stay part of the conversation throughout the night at www.facebook.com/westernweekender.