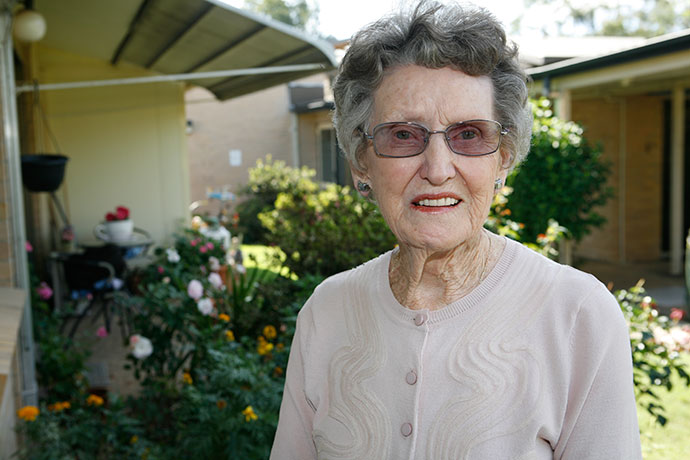 It takes a lot for an ordinary person to give up their days to help others but Olive Wright is not your ordinary person; she is western Sydney's Volunteer of the Year.

Officially, four days each week, Ms Wright can be found at UnitingCare's Edinglassie Village, Emu Plains, volunteering her time to put a smile on the faces of each of the residents who live in the village.
Unofficially, Ms Wright can also be found there on her days off, whenever she has a spare moment.
It was her tendency to go above and beyond when it came to her volunteer work that led to her nomination, by the nursing staff at Edinglassie, for the award.
"I feel very humble about it all," she said.
"I don't do the volunteering work for the credit or thanks, I do it because I love it. If I can help any one person to smile in the day, all the volunteering work is worthwhile."
Ms Wright has been volunteering at Edinglassie since she moved to Emu Plains 20 years ago but has been volunteering for most of her adult life.
She volunteered for many different organisations including lifeline, for 10 years, and she worked in her church coffee shop for 30 years, but these are only two of a long list of volunteer positions.
"I feel that god gave me two hands to do physical work, a listening ear to hear what people have to say and warmth in my heart to be compassionate," said Ms Wright.
"I'd be very lonely if I didn't volunteer. At Edinglassie, all the staff treat me with love and respect and the residents know me because I am there all the time; their faces brighten up when they see me."
The award aims to show recognition of all UnitingCare volunteers and staff that go above and beyond their usual duties.