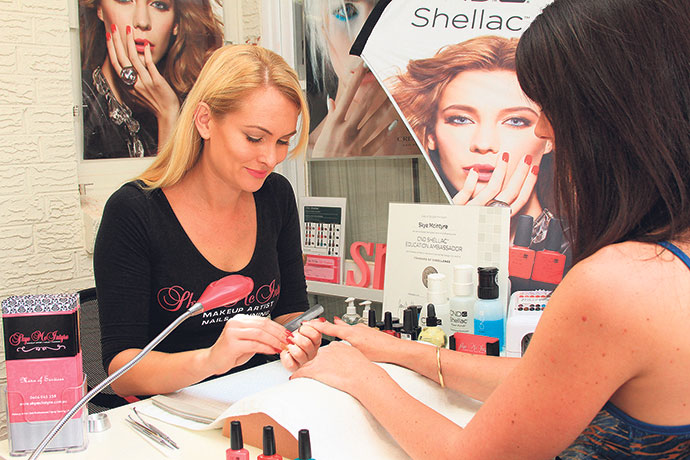 Keeping those fingers and toes polished is important to many women and the amount of nail spas and salons in Penrith alone is proof of that. But what would you do if you knew that you weren't getting what you paid for?

There are horror stories emerging in the local area of women developing infections or reactions after visiting nail spas in Penrith and it is believed that the cause is incorrect practice and false advertising.
"A lot of clients have come to me with reactions, fungal infections and natural nails that are brittle and in poor condition all because of nail spas that are not correctly advertising their products and are using instruments that have not been properly sterilised," said local nail professional, Skye McIntyre.
"They are ruining people's nails without them even realising it. It is horrific."
Fairtrading has revealed to the Weekender that this year, at least one nail spa in Penrith has been brought to their attention regarding an unsatisfactory pedicure.
Aside from incorrect practices that are causing damage to nails, some nail spas in the area are misinforming the public regarding the products that they use, which could have serious repercussions.
A new product on the market, CND Shellac, is a hybrid of polish and gel that lasts for over 14 days with zero dry time, no nail damage and a high gloss finish that comes off in eight minutes. It is taking the industry by storm however there are many places falsely advertising the use of this product.
Ms McIntyre warned women in the local area to ensure that they go to a CND Shellac approved salon to avoid having an experience that could end in nail damage.
"I have seen nail spas in Penrith suggesting that they are using CND Shellac but they are not. I have had girls come to me who have been scared off using Shellac because they have had bad experiences with a product that was not CND," she said.
"I think that more than anything, it is really important to go to someone who really cares about your nails." Ms McIntyre runs a home-based salon in Penrith.
For more information visit www.skyemcintyre.com.au.