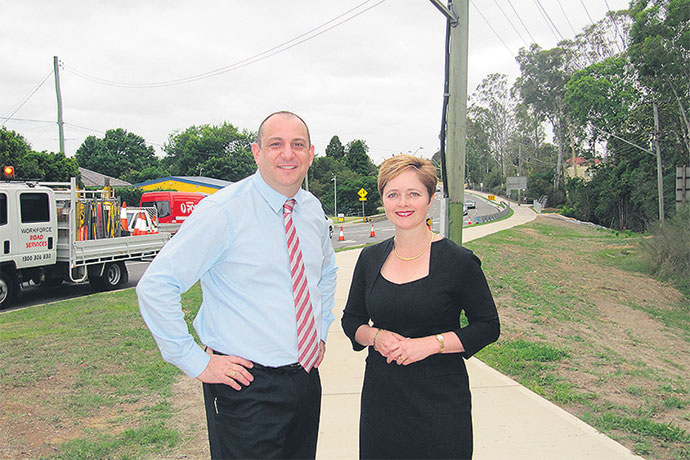 A joint State Government and Council funded project is set to see Penrith residents get out of their cars, into their runners and onto their bikes when travelling in and around the local area.

The NSW Government has provided $1.5 million to Penrith City Council to construct shared-use pathways on Mulgoa Road, near Glenmore Park; on Jane Street, near Penrith Station and along the Great Western Highway to St Marys.
Penrith City Council contributed $500,000 towards design and project management of the pathways' construction. Penrith City Mayor, Mark Davies, met with Member for Mulgoa, Tanya Davies, on Monday, at the Mulgoa Road shared use pathway, which is nearing completion.
"It really is a great thing for Penrith in that we've always had a plan for cycle ways and a footpath network in the area and this has really enhanced that," Cr Davies said.
The pathways are being constructed as part of the NSW River Cities Bike Program which aims to promote cycling in and around cities that lie on the Parramatta, Georges and Nepean Rivers.
"Our Community Building Partnership Grants is another example of the State Government directing funding straight down to that grass roots level where there is an immediate and tangible impact; where the community can see the impact that the funding is making," Mrs Davies said.
In addition to the project improving the transport system around Penrith, the construction of these pathways is also providing local people with a safe way to live a healthy lifestyle.
"Council has really been pushing people to keep a healthy lifestyle and to be able to receive this sort of additional funds is fantastic," Cr Davies said.