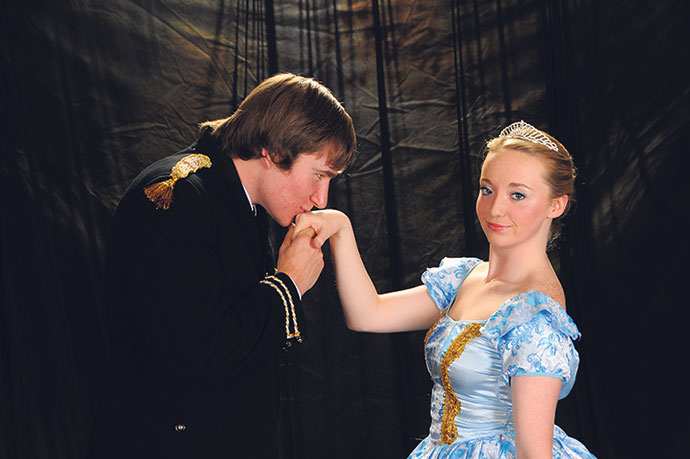 It's hard to believe that the loveable Disney movie classic 'Cinderella' is 62-years-old, so to celebrate this charming tale, Ruby Productions have decided to stage it for families this school holidays.

The stage version will be narrated by Lucy and Ethan, two loud and colourful characters from the swamps of Louisiana.
Beautiful Ella has been forced into domestic servitude by her jealous stepmother and ugly stepsisters, though she keeps a positive outlook with the help of her chatty mice friends as well as the family dog.
Then, the King decides it's time for the Prince to get married and invites every young maiden in the kingdom to the Royal Ball. With the help of a forgetful, but funny Fairy Godmother, Ella (now Cinderella) instantly catches the Prince's eye.
They spend the entire night together, but it is over much too soon. As the clock strikes midnight, Cinderella races from the castle in a gallant attempt to get home before the last strike. In her haste, she loses her glass slipper on the steps of the castle.
With the slipper as his guide, the Prince searches for the mystery maiden and will not rest until this fair lady is found. Ruby Productions' adaptation of 'Cinderella' is open to all ages.
'Cinderella' plays at the Emu Sports Club, Leonay from Wednesday, January 9 to Saturday, January 19 at various performance times. Tickets are $12. To book or for more information call 4735 5422 or visit www.rubyproductions.com.au.