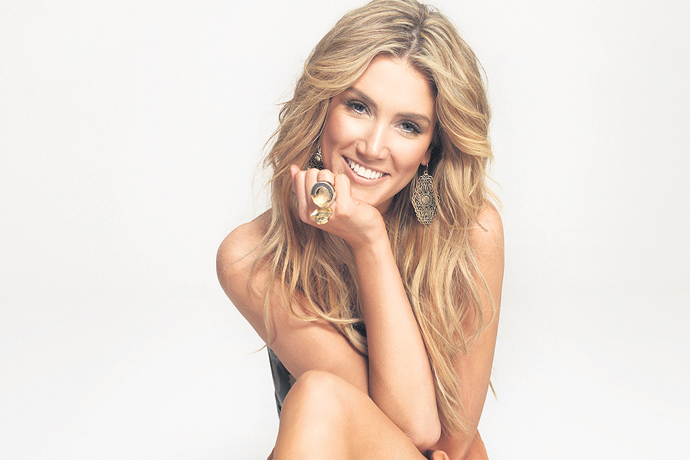 One of Australia's most famous voices is coming to Penrith this weekend, with Delta Goodrem performing live at Westfield.

And a big star means a big security presence, too.
Riley Street, between the two Westfield complexes, will be shut down to make way for the multi-platinum selling songstress, who told the Weekender she couldn't wait to get out to Penrith to perform, despite suffering burns in a freak accident last week.
"Nothing's going to stop me from visiting Penrith, it was an accident and a nightmare 48 hours but it's nice to be on the other side of that now," Delta said.
One thing the 28-year-old oozes is love and she's one of the only artists around that pours every single ounce of that love back into her loyal fan base.
"I from day one was the 'in-store queen', I remember doing 12-hour in-stores when I first started. I would just keep going and going until everyone's autograph was signed," Delta said.
"I think you either have it in your genes or you don't. To be able to want to give every single piece of love and energy back to the people that support you, that's in my blood and I'll never change like that."
On Sunday, Delta will perform a number of tracks from her latest album 'Child of the Universe', which debuted at number two on the ARIA album charts this week, and perhaps a few surprises along the way.
"I'm pretty free-spirited on stage, so during in-stores I kind of play whatever the crowd feels like… I like to feed off the crowd," Delta said.
"But I will be playing songs from my new album because I really want people to discover the depth of this album because I think they'll really enjoy it.
"I think if you like my music this is the best art I've done since 'Innocent Eyes'."
Don't miss the beautiful and talented Delta Goodrem when she performs live in Riley Street, Westfield Penrith on Sunday, November 11 at 12pm. The performance is free.