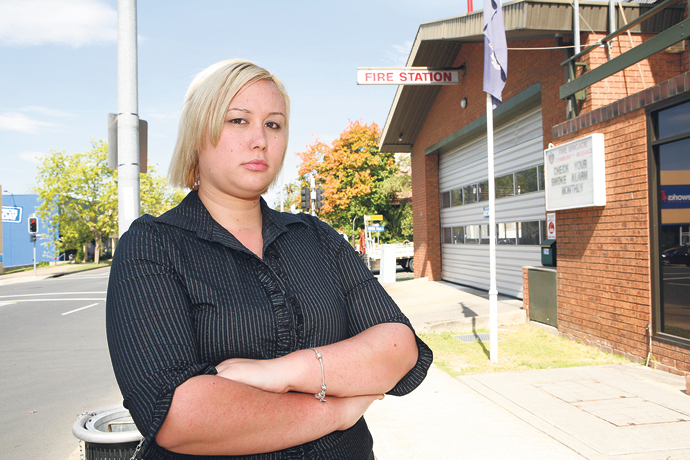 WEEKENDER FIRST: Penrith residents could be significantly worse off if a plan endorsed by Penrith City Council to change the funding structure of emergency services is implemented by the State Government, according to Greens Councillor, Michelle Tormey.

In response to the State Government's proposal to change the way NSW Fire and Rescue, State Emergency Services and the Rural Fire Brigade are funded, Penrith City Council voted on Monday night that a levy on properties would be favourable in comparison to the current funding structure.
As it stands, insurance companies contribute 73.1 per cent of the total funds available for emergency services, with the State Government providing 14.6 per cent of the pool and Local Governments 11.7 per cent.
Cr Ross Fowler said that the current system is inequitable because insurance companies recover their costs from insured homes only – meaning those people who are not insuring their homes are not contributing to the cost of emergency services.
"We have something like 800,000 homes in NSW that are not insured. There is a significant inequity," he said.
Cr Greg Davies added that: "I am not opposed to finding a fairer way of determining funding for emergency services… [but] the levy really should be based on the asset that is on the property, not the actual property".
The Councillors agreed that a flat rate levy should not be placed on residents, but a tax on the added value of the property (ad valorem tax), and that the Office of State Revenue should be responsible for the collection of the levy, not councils.
But Cr Tormey said that the ad valorem tax would significantly shift the burden of the emergency services budget from businesses to residents.
"Currently, the majority of funding for emergency services comes from insurance levies, with businesses paying 49 per cent, residential property owners paying 45 per cent and rural property owners paying six per cent of those levies," she said.
When looking at who uses emergency services the most, businesses are 55 per cent of all call outs, followed by residential properties at 34 per cent and seven percent of all emergency services jobs are rural properties.
"However, under an ad valorem tax, residential property owners would see their share increase to 75 per cent, and rural property owners' share increase to 12 per cent," Cr Tormey said.
"I feel that the Government is shifting the burden from businesses to residents, despite the proportion high proportion of call-outs that businesses are responsible for – that's why I oppose the current proposal."
Cr Tormey said that she is also concerned that residents may end up contributing twice, because there is no guarantee that insurance companies will reduce their policy fees is the levy is changed.
"Families are already burdened and this will just be another cost," she said.