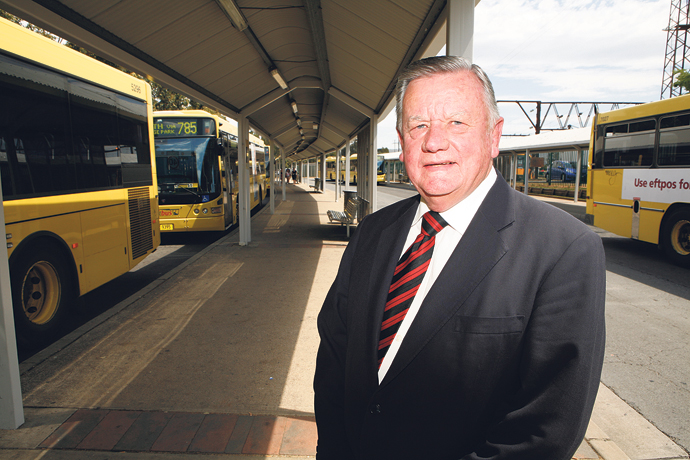 A Penrith-Sydney CBD express train, quadruplication of the Western rail line between St Marys and Penrith and an Outer Sydney Orbital are just some of the projects on Penrith City Council's transport wishlist.

Last month the State Government released its highly anticipated Draft NSW Long Term Transport Master Plan for public comment.
Initially attracting criticism from some quarters for its "Sydney CBD centric" focus, Penrith City Council has recruited transport consultant, Noel Child, to collate a Penrith Transport sub-plan detailing all the long-term needs of the region to be submitted to the State Government.
"There have been criticisms of the draft plan that it is Sydney-focused, so that is why I have suggested we design a Penrith sub-plan, detailing all the long term infrastructure needs of the region and will advocate that it is included in the Plan so that future Governments understand our transport needs," Mr Child said.
Featuring in the submission will be an emphasis on reserving strategic transport corridors to connect the North-West and South-West rail links to the Western Sydney Employment Area.
The M9, or Outer Sydney Orbital, which would connect Penrith with the Central Coast and Wollongong is another piece of long term infrastructure that will further highlight Penrith as a regional centre and will be important in the next 15 to 20 years.
And to support the Penrith Health and Education Precinct, Penrith City Council would like to see Kingswood Railway Station upgraded to a major transport hub to service the Nepean Hospital and surrounds.
Other significant road upgrades earmarked include the Jane Street Extension, Werrington Arterial, The Northern Road, Andrews Road, Mamre Road, Mulgoa Road and Dunheved Road.
But Penrith's transport problems are also affected by transport bottlenecks located up to 50km away.
"I must make a point on the second Sydney Harbour rail crossing. I believe that the congestion on the Western Sydney rail line is because many of those trains go on to cross the Harbour. That, in the long term, will be a serious constraint," Mr Child said.
"It is likely that further growth in western Sydney will require long term planning such as a second Harbour crossing for trains."