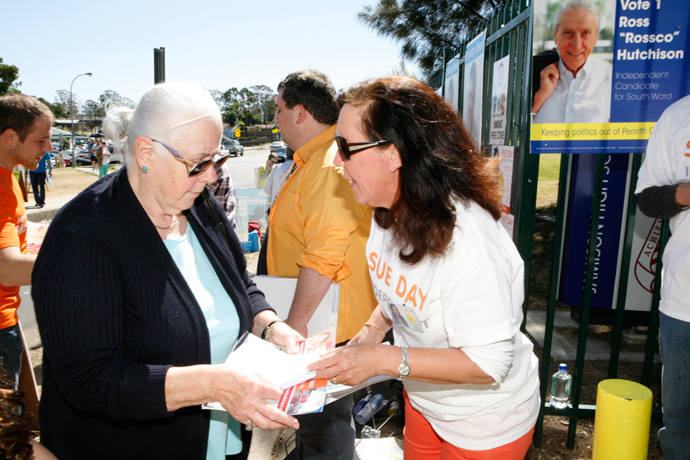 Election fever overtook Penrith this morning as every adult flocked to their local polling booth in order to have their say on who they believe will work together to make the best local council.

Local schools and halls were filled with pen happy, or unhappy, voters, Penrith's streets were forced into gridlock as parking became harder and harder to come by and littered across the city were 'how to vote' sheets from every candidate and their teams.
The air out and about in Penrith today is filled with mixed feelings from voters, some want a change, some like council just the way it is and some didn't even realise that there was an election until this morning.
The day is also proving to offer much confusion for local voters – some struggling to see the difference between each candidate and some even struggling to see the difference between each ward.
"I didn't know that I had to vote until late yesterday," local voter, Tamara Keenan, 23, said after placing her vote at Orchard Hills Public School.
"So I really didn't know who was running for it, I don't really actually know any of them, I just randomly picked people. Local councils, I don't really see that they do anything," she said.
In amongst the voters are the candidates themselves, handing out their own how to vote cards and hoping to make the final, lasting impression a good one.
"People are generally polite which is always good, it is going okay," Independent candidate for the south ward, Sue Day, said as she handed out flyers at Jamison High School this morning.
"I am just enjoying the experience I think. I am making it fun which is all you can do. There is also a little bit of competition, which is good."
Labor candidate Karen McKeown was positive and upbeat after the first few hours of election day.
"[the day is] very good I am very, very hopeful that we will do well, I have had a fabulous reception," she said.
"It is good meeting people especially when they are coming out [saying] 'good on you' and offering their support."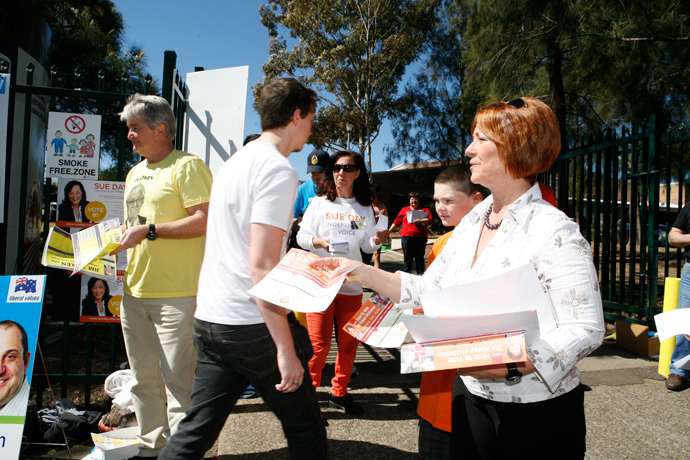 There is no general consensus amongst the candidates, some are confident with their positions and others say that it is just too hard to call.
Polling places in Penrith are open until 6pm tonight.