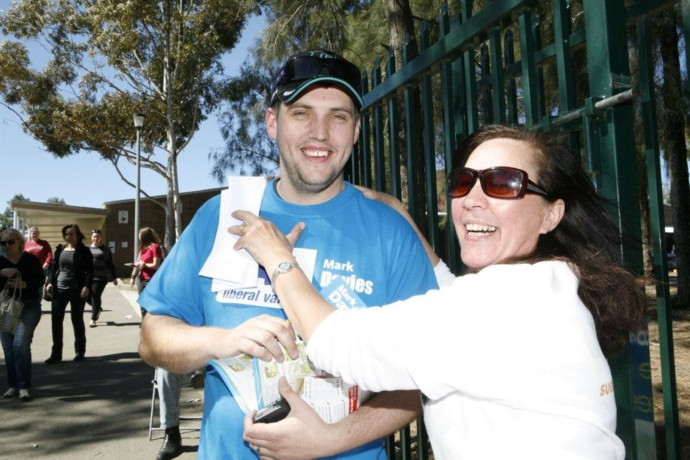 Most eyes are fixed on an extremely tight battle in South Ward as the uncertainty over the exact make-up of the new-look Council continues.

With Mark Davies, Jim Aitken and Karen McKeown all across the line in South Ward, the remaining two places are being contested by an incredible five candidates.
Based on the latest results, Bernard Bratusa has emerged as a likely candidate to fill one of the two spots. But George Rabie (Jim Aitken's #2), Ross Hutchison and Sue Day all remain the fight, along with Ben Goldfinch (Mark Davies' #2).
Cr Davies leads the way in South Ward with 24.30 per cent of the vote, followed by Cr Aitken's group with 20.42 per cent. Cr McKeown's group has 19.52 per cent of the vote.
Mr Bratusa is next with 6.62 per cent but a preference deal between Ross Hutchison (currently 4.75 per cent) and Nikkole Dixon (2.10 per cent) will see Mr Hutchison's vote boosted, putting him in a close battle with Mr Bratusa.
Independent Sue Day sits on 5.96 per cent, and is also a chance of grabbing one of the coveted spots.
Most in the know suggested today that Cr Goldfinch was probably going to grab one of the two remaining spots, though nothing is certain.
East Ward now appears settled, with Enid Golding (Tricia Hitchen's #2) and Jackie Greenow now extremely likely to fill the two spots that were up in the air this time yesterday.
Greg Davies (36.42 per cent) still leads the way in East Ward, and has ensured his #2 Prue Car will also be on Council. Tricia Hitchen has also secured a Council seat.
North Ward remains up in the air, with Ross Fowler, John Thain and Marcus Cornish the only candidates confirmed as being across the line.
It would appear that Kevin Crameri may slip into one of the two remaining spots, currently sitting on 10.69 per cent of the vote.
The other spot is likely to be contested by Geoff Brown (7.65 per cent) and Owen Rogers (4.40 per cent), though preferences will again come into play.
What is known is that Labor will have just four spots on the new-look Council – John Thain, Greg Davies, Prue Car and Karen McKeown.
On paper, it will be an Independent-controlled Council but the Liberal-leaning Independents will ultimately be in charge.