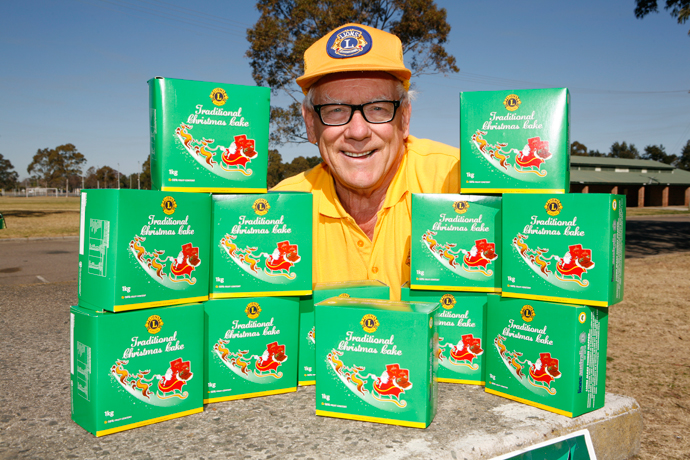 Christmas in July is well and truly gone, which means that with only 14 weeks left until the real deal, its time to support Penrith Lions Club by buying their flavoursome Christmas cakes.

Already on sale from Westpac and St George banks in Penrith Westfield, Officeworks and Kingswood Sports Club, buying a Lions Club Christmas cake will go a long way to some worthy causes in the Penrith community and overseas.
"Our Christmas cakes are always in demand leading up to Christmas so that's why we are already selling them through our suppliers now," explained Lions Club member, Barry Leavett-Brown.
"We will also be selling our Christmas puddings for those who maybe want to try something a little different and still support a great cause."
The Lions Club are involved in supporting many local community organisations and initiatives such as planting trees in the local area and donating to schools.
Internationally, the Lions Club are also at the forefront of recycling spectacles for people in third world countries who do not have access to an optometrist or can afford basic eye care.
Delicious and mouth-watering, the Lions Club Christmas cakes and puddings are sure to sell out fast – the first orders have already been placed. But the best part of buying a Lions Club Christmas cake?
"You can eat them well before Christmas and still buy another!" Mr Leavett-Brown said.