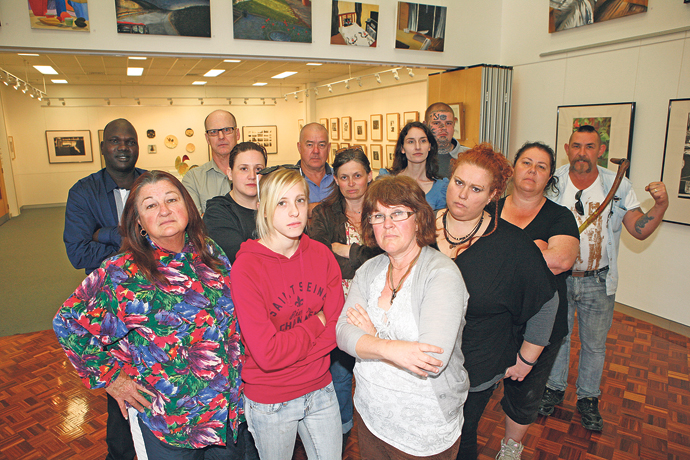 The State Government has delivered a shocking blow to over 4,000 students who are studying Fine Arts courses at TAFE NSW, including Nepean College students, after suggesting that their studies do not deserve Government funding.

Currently, Fine Arts courses are subsidised by the State Government to make the courses more affordable for students, however, it has been announced that funding for the Fine Arts will be discontinued from the beginning of 2013.
Students will be forced to pay their own way through their Fine Arts studies with no guarantee that they will be able to apply for VET and FEE-HELP loans, on the basis that whilst valued by the community, the Fine Arts including sculpture, visual arts and ceramics are areas of low employment.
"TAFE NSW plays a critical role in supporting the State's economic and social priorities. Changes to TAFE NSW are designed to ensure TAFE is operating efficiently, remains competitive and training is focused in areas of jobs growth," a spokesman from the Department of Education and Communities said.
"This decision was made so that TAFE NSW can continue to focus on areas of high skill needs and provide government subsidies to these skill areas. These courses [Fine Arts] will be offered by TAFE NSW on a fee for service basis from January 1, 2013."
In its defence, the Department said that only a small number of people would be affected. In 2011, there were approximately 4,000 enrolments in Fine Arts courses, representing less than one per cent of total TAFE NSW government subsidised enrolments in that year.
However, for the thousands of students currently enrolled in the courses and those hoping to enrol in Fine Arts, nothing could be said to comfort them.
"Why target a subject just because of a percentage," said Nepean College Certificate IV Fine Arts student, Ivy Jean.
"Look at arts in history; we are an eclectic group of people with many suffering from mental illness and who turn to art for therapy. What will they do in the future?"
Ms Jean has studied various Fine Arts subjects at TAFE and at university because, like many of her fellow students, she has a passion and a connection with art.
"I don't understand how taking away [funding for] education can have a positive outcome. I also didn't ever think that they would single out subjects just because they thought that they weren't 'important' to study. The arts are important to us – it is a passion," she said.
It is a common belief amongst the students of Nepean College that if TAFE NSW does not receive enough fee-paying students for 2013, arts courses will cease to exist. "The Fine Arts are really fragile now, if they don't succeed next year – it will be gone," Ms Jean said.
"We are so lucky to have a facility like Nepean College in western Sydney that offers Fine Arts. I can't imagine what it would be like if it were gone."
A petition opposing the decision has been set up by TAFE NSW students.