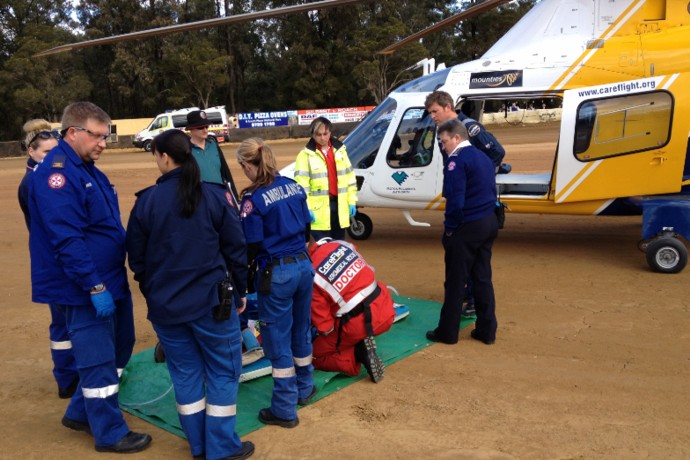 A two-bike motocross crash left a boy unconscious with head injuries at the Nepean Raceway at Agnes Banks today.

CareFlight's trauma team landed on the track in response to a request from ambulance paramedics treating theboy shortly after midday.
The rapid-response trauma team arrived to find the boy still deeply unconscious.
The CareFlight specialist doctor said when the seven-year-old boy from Mona Vale on Sydney's northern beaches fell over and was run over by another dirt bike, his full protective gear prevented even greater injury.
The boy was placed on a mobile intensive care module, including a ventilator to control his breathing, then flown under full intensive care monitoring to the Westmead Children's Hospital for further assesment.
The boy remained in a serious but stable condition on arrival.