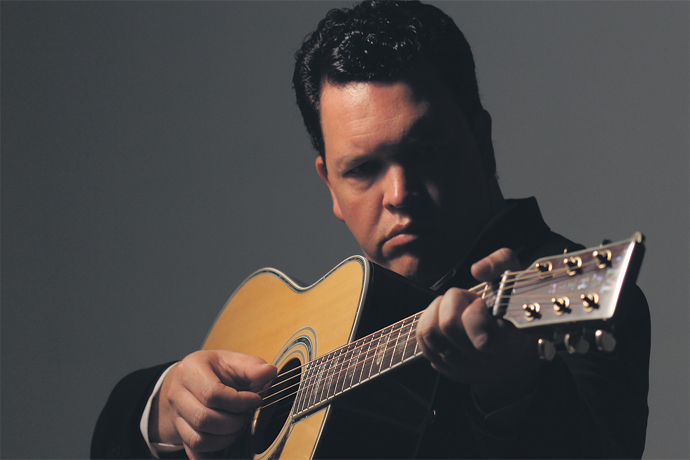 Life was very different in 1959. The average cost of a new house was $12,000, a gallon of petrol was 25c, the cost of a movie ticket was $1 and a loaf of bread was a measly 20c… my how times have changed!

One thing that hasn't changed from 1959 is everyone's love for the music of that generation. Teleport yourself back to an era when rock and roll influenced and created a social movement for the teenagers of its day.
An era when black horned rimmed glasses became a trend. An era when petrol was so cheap that it fuelled not only the hot rods on the roads but fired up a musical movement that would only be lived for a short while but would last in the hearts and souls of billions of music fans for an eternity. It is this era that will be recreated on stage.
The story behind 'The Class of '59' centres on fictional character Big Al Delvecchio Jr who thought up the idea of putting a 'super band' together and touring it around Australia.
Big Al Delvecchio Jr, the wayward son of the owner of world famous drive-in Al's Diner, has cooked up a rock and roll feast large enough to whet any appetite, assembling the greatest band ever to take you back to a decade that created music legends and shaped an iconic culture.
Happy Days Records by special arrangement with its president 'Big Al Delvecchio Jr' brings this unique concept to the stage with new stars and memories from the era that reigns supreme in rock and roll history.
Mario Agius, who plays the role Big Al Delvecchio Jr in 'The Class of '59', said the classic production, which hits the EVAN Theatre, Penrith Panthers next week, features the ultimate 'what if' scenario for fans of that era of music.
"The show is basically about the old 'what if' factor – what if a concert like 'The Class of '59' ever happened," he said.
"You've got stars such as Elvis Presley, Buddy Holly, Johnny Cash, Bill Haley, Jerry Lee Lewis, Eddie Cochran and The Big Bopper on stage at the same time.
"Back in the day these artists would do their own solo sets and fight over who would go on stage first. With 'The Class of '59' all those artists are on stage at the one time striving for who is the best."
Mario said the production will feature the ultimate jukebox of classic hits from the golden days of music.
"The show will feature hit after hit after hit continuously," he said.
"You've got all the greatest hits from each of these legendary artists all happening at the same time with nobody ever leaving the stage. It's basically one big 'super band'."
The story hinges on Big Al Jr's plan to bring the super band to Australia.
"Because Australia was so far away in people's minds back in 1959, Big Al Jr wanted to be the first person to bring the best of the best to Australia," Mario explained.
"The first half of the show is set at the last dress rehearsal before the artists hop on a plane and venture to Australia. The second half is them touring around Australia and doing their show."
'The Class of '59' production features a whopping 45 songs from the various artists, which is sure to have everybody rockin' though the night. Mario said the show will be very authentic and true to its time period.
"The sets are very plain and simple, we use the old authentic steel microphones on stage and it's just a real basic show reminiscent of those times," he said.
"All the character artists on stage are dressed according to what the real artists would have worn.
"Elvis comes out in a typical 'Elvis' suit, Johnny Cash dresses in all black because he's the 'Man in Black', Buddy Holly wears his suit and tie clutching his Stratocaster (guitar). We try and make everyone look as authentic as possible."
Even to this day music of the 1950's is still a big seller in record stores all across the country. More and more people are dusting off their vinyls and turning back their clocks to a time that was much simpler and the music was much more real.
"The music back in the 50's was plain and simple, there was no pyrotechnics, there was no naked women jumping around with flesh hanging out," Mario said.
"It was music you could dance to and people could relate to it. I don't think music of today is anywhere near as good as music from the past."
Mario added that with each and every performance of 'The Class of '59', there's always a diverse crowd of music lovers watching on.
"We are getting all sorts of people attending our shows and for us it's a great privilege to be able to look down into the audience and see grandma, grandpa, mum, dad and the kids all enjoying the show," he said.
"When we meet people after the show people always say we've taken them back in time.
"When you see some of the older crowd walk in they really don't know what to expect but when they come out their cheeks are rosy red from all the dancing and screaming. "
The feeling is indescribable for us as performers to see the response we've been getting throughout Australia."
The Class of '59 plays at the EVAN Theatre, Penrith Panthers on Friday, July 20 at 8pm. Tickets are $51.50. To book or for more information call 1800 061 991 or visit www.penrith.panthers.com.au.