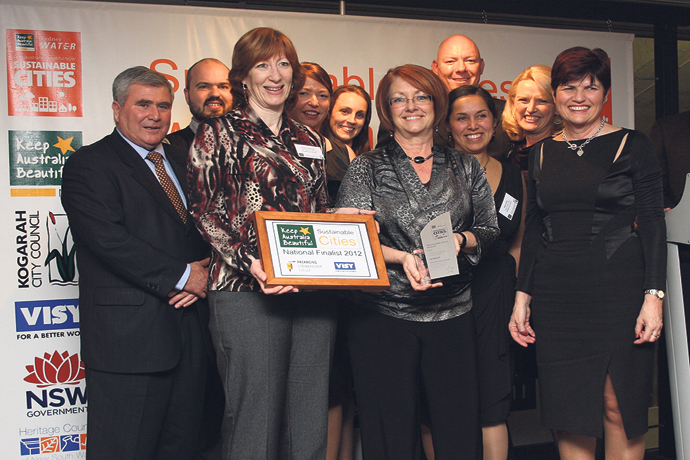 Penrith City Council has taken home the prestigious Keep Australia Beautiful NSW Overall Sustainable Council Award for 2012 for their environmental plan 'Sustainable Penrith – Working Towards a Sustainable City'.

The announcement was made last Thursday night at the Sustainable Cities Awards dinner.
The Overall Sustainable Council award was presented to Penrith City Council Mayor, Greg Davies by Minister for Environment and Heritage, Robyn Parker.
Penrith City Council beat other finalists Ryde City Council and North Sydney Council for the top honour. Ms Parker said the overall winner, 'Sustainable Penrith – Working Towards a Sustainable City' plan is Penrith City Council's platform for building a strong, economically and environmentally sound future for the area.
"I am extremely pleased to be recognising the work of Penrith City Council, which is home to more than 180,000 people, with significant population growth expected in the future," she said.
"Penrith City Council actively promotes the local economy, implements a range of environmental protection and waste management initiatives and encourages a sense of personal responsibility among residents and their efforts have achieved whole-community results.
"Penrith City Council has been able to deliver outstanding reductions in waste, and through intelligent planning have improved infrastructure to support the increasing pressures placed on the local environment."
Penrith City Council supports nine local bushcare groups, composted 32,000 tonnes of food and garden organic waste over the past year, reduced waste to landfill by 5,500 tonnes, despite an increase in serviced households and even used 22,520kL of recycled water.